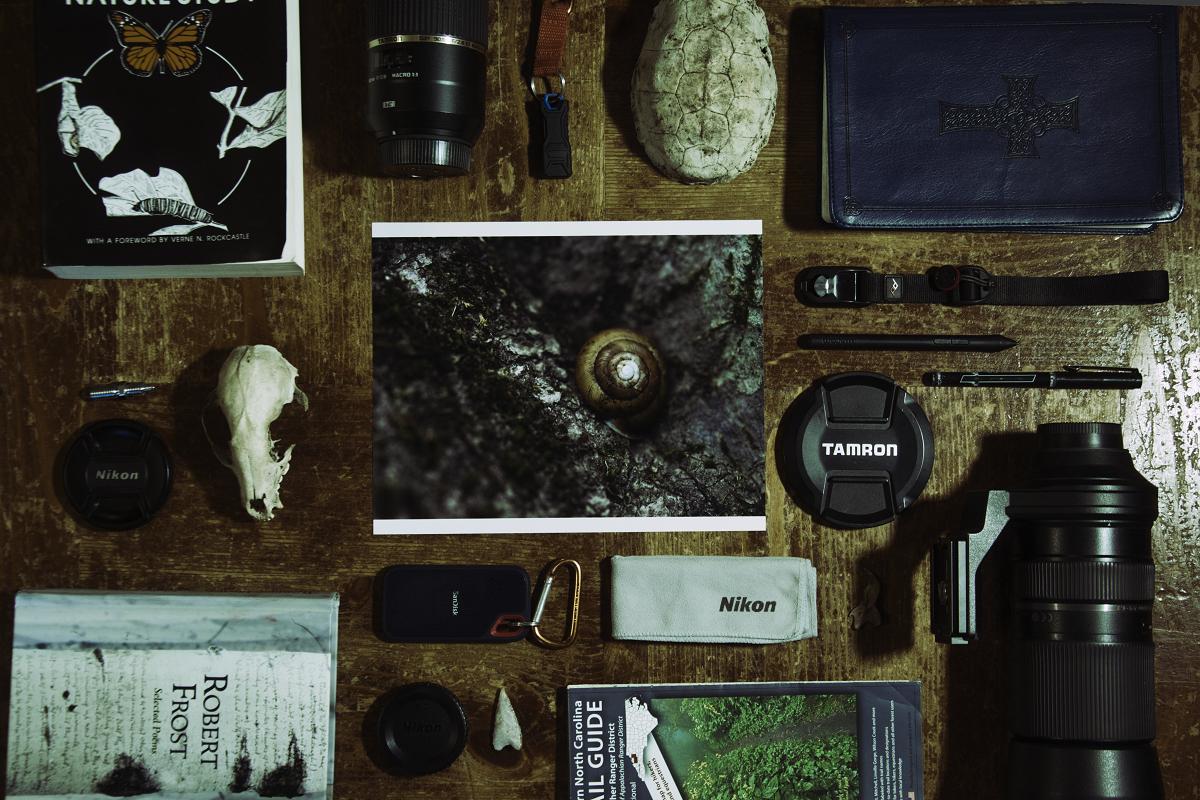 I am a created creator.
I see nature as God's handiwork, created perfect, eccentric and beautiful. A testament, like the Bible, to His glory, showing us who he is and how he loves. A burst of breath from the laughter of God, manifest in life
I try to capture it, to copy it, to the best of my ability. 
I do it because I love to; it brings me joy, purpose, and fulfillment. I also see it as a form of worship. I, created by God, trying vainly to capture a bit of what he has created.
Some believe, however, that visual art has no place in Christendom. This assertion is based around a phrase in The Ten Commandments.
"You shall not make for yourself a carved image, or any likeness of anything that is in heaven above, or that is in the earth beneath, or that is in the water under the earth."
-Exodus 20:4
The Christian world is indicated in images. Churches, ministries, Bibles, they all have images, illustrations, and videos helping them to convey themselves. Because of this, when I was younger I never took this verse to mean pictures were evil. 
The first time I remember having this point of view presented was when I read a biography of Benjamin West. West, who would grow up to be America's first incredible painter, was born into a Quaker family. His Father believed strongly that images of all kinds were evil. 
Obviously, I don't agree with this, I am a photographer after all. What then is this verse is saying?
Most Christians say this verse means that the Israelites were to make no idols. There are language reasons for this, but since I don't know ancient Hebrew I will argue my case using something else; the Bible itself.
Then the Lord said to Moses, "See, I have chosen Bezalel son of Uri, the son of Hur, of the tribe of Judah, and I have filled him with the Spirit of God, with wisdom, with understanding, with knowledge and with all kinds of skills— to make artistic designs for work in gold, silver and bronze, to cut and set stones, to work in wood, and to engage in all kinds of crafts. Moreover, I have appointed Oholiab son of Ahisamak, of the tribe of Dan, to help him. Also I have given ability to all the skilled workers to make everything I have commanded you:"
-Exodus 31:1-6
In this verse we see God, choosing, anointing, and even commanding people to make images. Why would God command the Israelites to make art if he had condemned it as sin? 
This is not the only time either. Moses creating a bronze serpent in Numbers 21:8-9, the laver in the temple was upheld by a dozen brass oxen in I Kings 7:25, the veil in the temple had a depiction of cherubim in Exodus 26:31 the cover of the ark of the covenant had two cherubim in Exodus 25:18-22, the stones on the High Priest's garments were engraved in Exodus 28:9-11, and the panels in the Temple were engraved with lions, cherubim, and palm trees in I Kings 7:36.
It becomes obvious through these verses and others that images are not inherently sinful. It is when they are made into idols that God hates them. 
There is, in fact, even evidence that God enjoys our creativity. We are to imitate Jesus in all things and he is the ultimate creator.
"All things were made through him, and without him was not anything made that was made. In him was life, and the life was the light of men. The light shines in the darkness, and the darkness has not overcome it."
-John 1:3-5
J. C. Strange 
Soli Deo Gloria