This is the series where I explore the people that have inspired me as an artist. These are the people that have shaped me, and continue to shape me, into what I am. They have inspired me: I hope they inspire you too.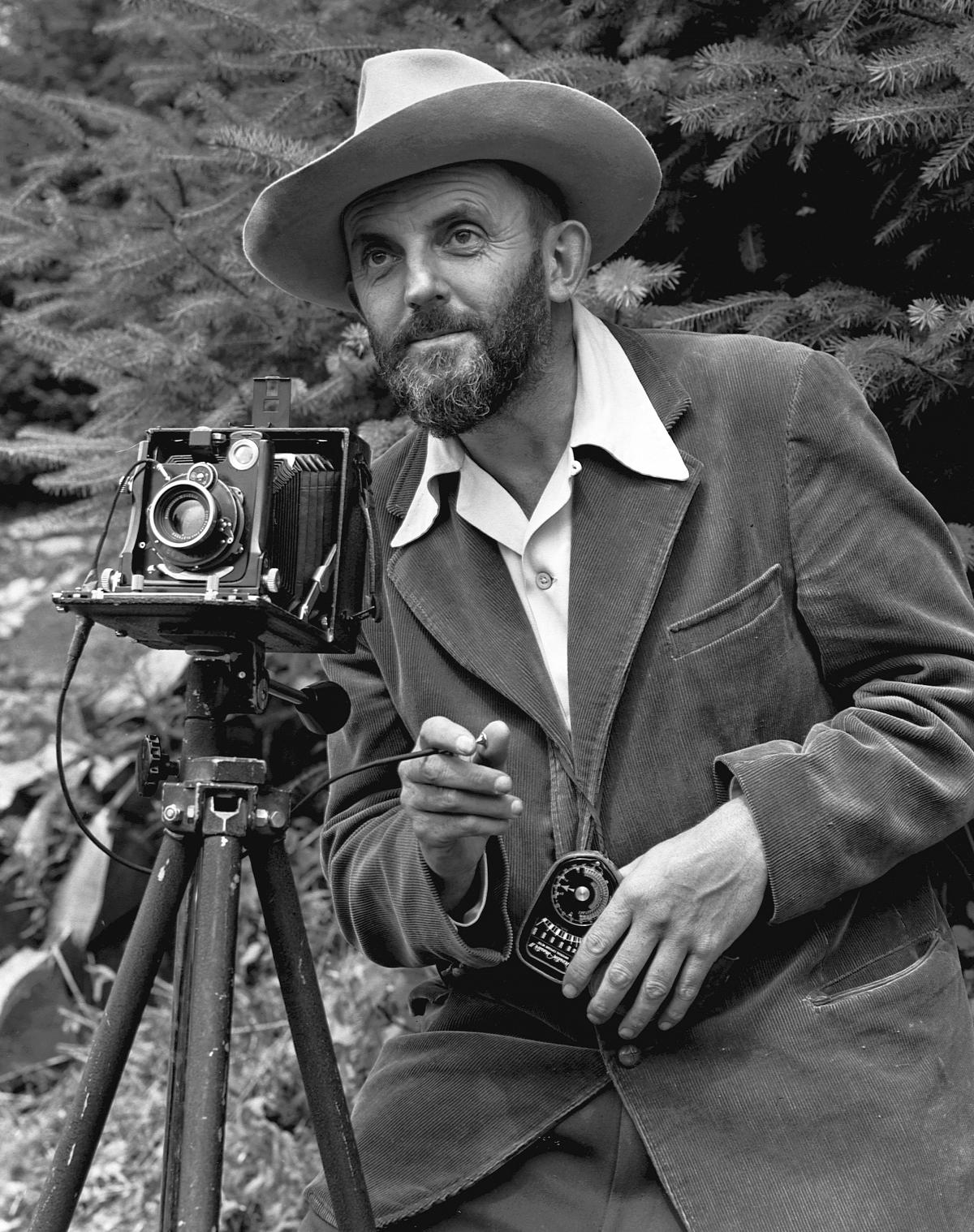 Ansel Adams is something of a god among nature photographers. Having impacted the industry in so many ways, he is perhaps best known for being a giant in the successful push to get photography recognized as a true form of art. His reach extended and continues to extend far beyond that, however, into the realms of conservation, teaching, invention, photographic technique, the life of an artist, and of course incredible, impactful images. 


---

Born February 20, 1902, in San Francisco, California to a highly Victorian family, Ansel was an extremely sickly child who suffered from hyperactivity and Dyslexia, as well as shyness and other problems brought on by his genius tendencies. During the 1906 San Francisco earthquake, he was thrown into a wall, breaking and scarring his nose to such an extent that mouth breathing was necessary for the remainder of his life. This compounded what was already an alienation from his peers and made education painful and difficult. Though sad, his apparently lonely childhood gave him a joy of and intense interest in the natural world. Most of his free time was spent hiking the wild, barren landscapes surrounding his home, collecting bugs, observing animal patterns, and exploring much further than any ten-year-old is ever advised on his own.
During his early teen years, Ansel was introduced to the piano and the camera, both of which he began to pursue passionately. At the age of fourteen, he first fell in love with the barren, rocky landscapes of the west when he visited Yosemite with his family. In later years he saw this as a highly formative moment in his life.
"the splendor of Yosemite burst upon us and it was glorious…. One wonder after another descended upon us…. There was light everywhere…. A new era began for me."
In this landscape that he would return to time and time again, he took photographs with his first camera, a little Kodak No 1 Brownie Model B. Quickly, he fell in love with the western landscape and began traveling it all the time to explore and photograph. Though he wished piano to be his eventual career, he avidly read about and learned the art of photography.

Ansel joined the Sierra Club, a group dedicated to protecting the wild places of the earth, at age 17 and was hired on as the summer caretaker of the Sierra Club visitor facility in Yosemite Valley. Throughout that year he further developed his photography and taught piano lessons. Though several judges commended his playing, after several years he determined he could never be a great pianist due to his small hands and poor accompaniment. From here on he shifted focus to photography.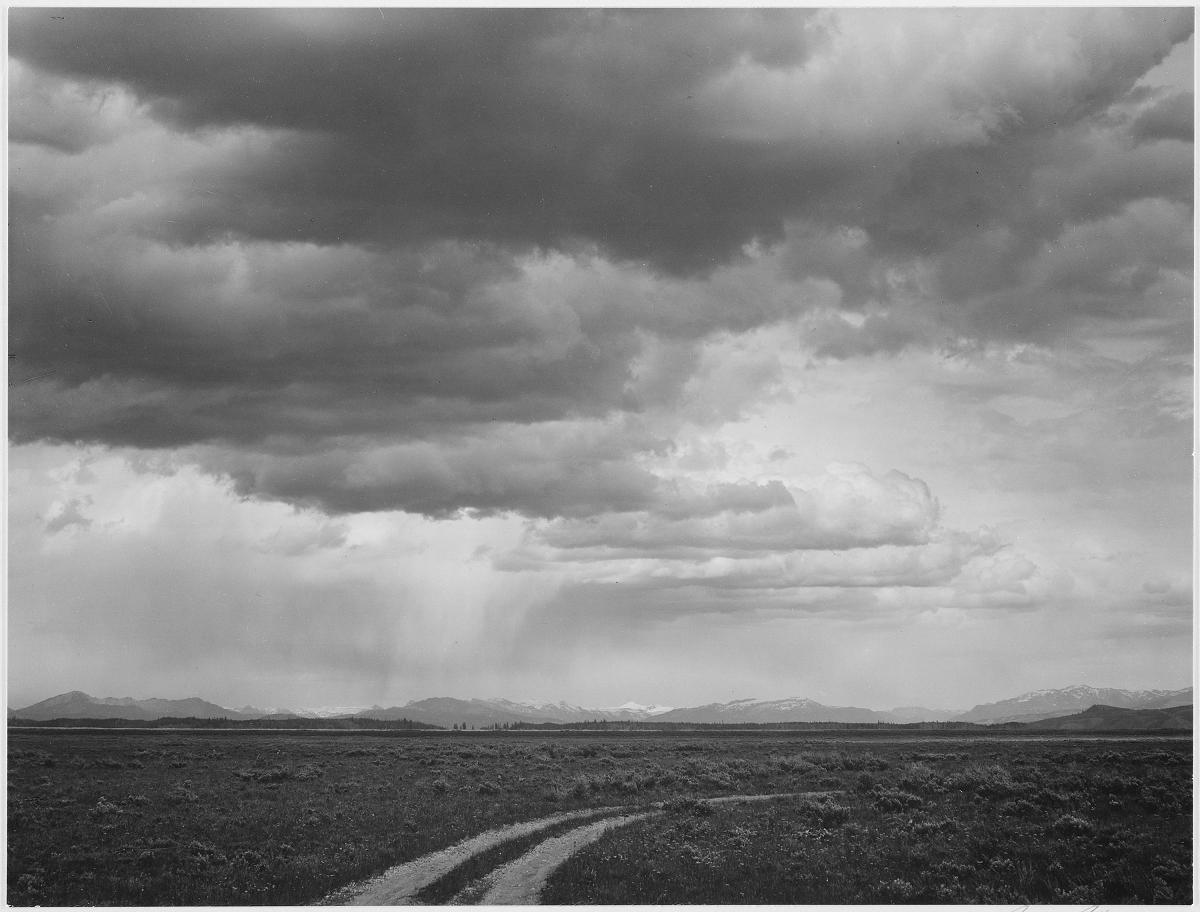 Ansel went through a number of styles and projects through the 1920s, from out of focus Pictorialism to hand-coloring his images. Monolith, the Face of Half Dome, might be considered his first image to follow the style he would eventually be known for: expert composition, drastic manipulation of tonal values, and pin-sharp focus. This image was taken in 1927 and it would be until 1934 before described this style as his aim, however, his photographs took a definite turn in this direction after this. 
First publishing and selling work in 1921, Ansel was relatively successful, particularly with his Yosemite prints. In 1927 he published his first portfolio, Parmelian Prints of the High Sierras, for $3,900; quite a sum then for a relatively new photographer. Already he was making a name for himself and had the clients to live off his art. In 1928 he married Virginia Best and began his family.
"Pure photography is defined as possessing no qualities of technique, composition or idea, derivative of any other art form."
During the 1930s Ansel began to gain some serious recognition, not just as a great nature photographer, but also as a revolutionary inventor of photographic technique. His work was put in popular publications, portfolios, and galleries, and he became good friends with influential artists such as Robinson Jeffers, John Marin, Georgia O'Keeffe, and Paul Strand. His photographs continued to move into the sharp focus he came to call "pure photography," and showed the evolving ingenuousness of his darkroom craft. His talkative, high spirited, and inventive personality made him a great organizer and in 1932 he began the now famed Group f/64. The decade culminated with him developing the Zone System, a way to technically visualize the final photograph, and being named editor of U.S. Camera & Travel, the most popular photography magazine of the time.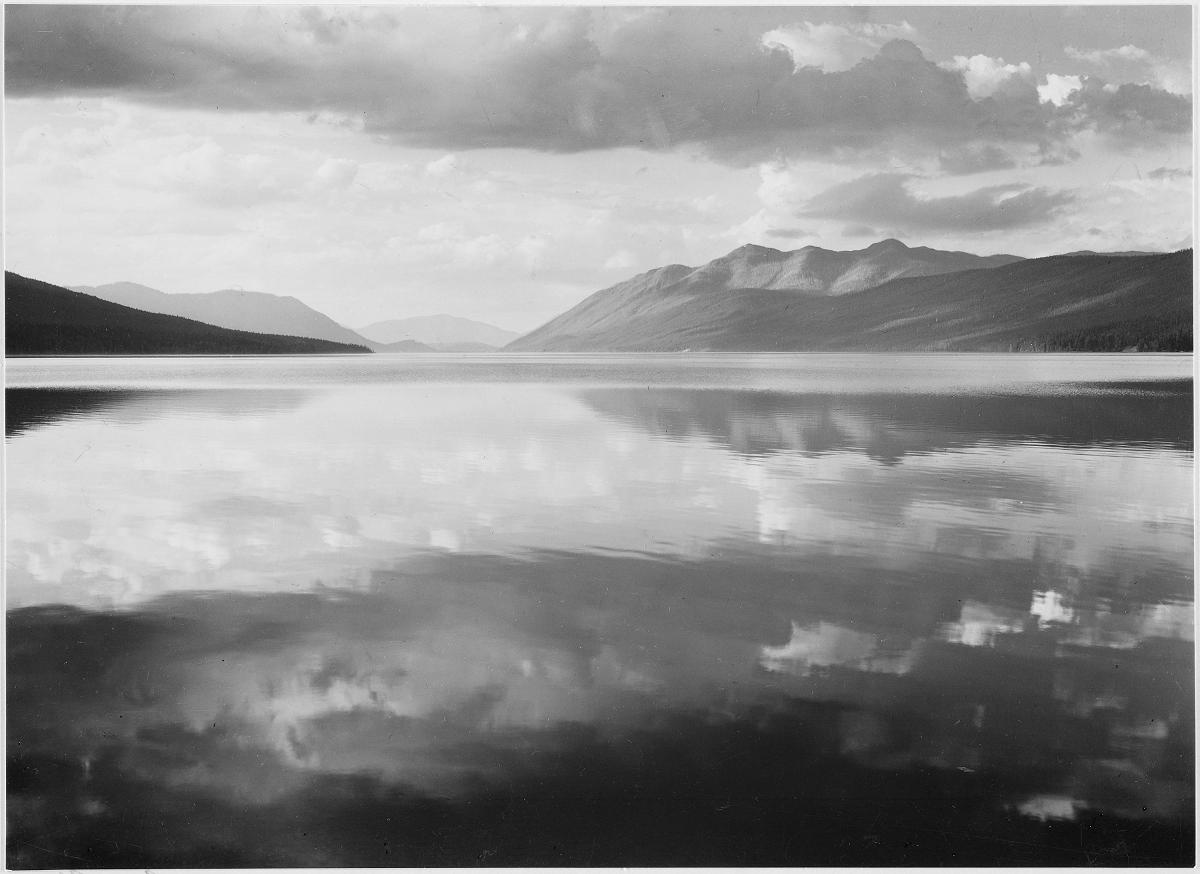 In 1941, Ansel contracted with the Department of the Interior to photograph the National Parks and other locations they managed for use as murals in their new buildings. This highly successful series was just one of many times he used to his art in the cause of wilderness preservation and appreciation. He deeply loved the wilderness: its majesty and solitude, and was distressed by people's flippancy about its future. In this cause he was very successful, even being credited with being a major drive behind getting Kings Canyon placed as a national park in 1940. 
"The wilderness is pushed back, man is everywhere. Solitude, so vital to the individual man, is almost nowhere."
After a brief time of more war-related content during WWII, Ansel was back at what he did best. During the 1940s and 50s, he photographed all but one national parks, formed the first fine art photography department at the San Francisco Art Institute, helped found the still-running photography magazine Aperture, published numerous portfolios and books, taught dozens of seminars, workshops, and classes, and of course, created incredible photographs. 
As Ansel moved into his later life he suffered from gout and arthritis but still hiked the country he so loved. Increasingly, his work was accepted, not just as incredible photography but as art worthy of hanging next to master painters. In the 1960s and 70s, several major art galleries began to accept his work. This was a massive breakthrough and is seen by many as the start of photography being an accepted art form. So famed did he become in his final years that he was invited to the white house to meet the Fords and even made the official portraits of the Carter administration, even though he was not known as a portrait photographer.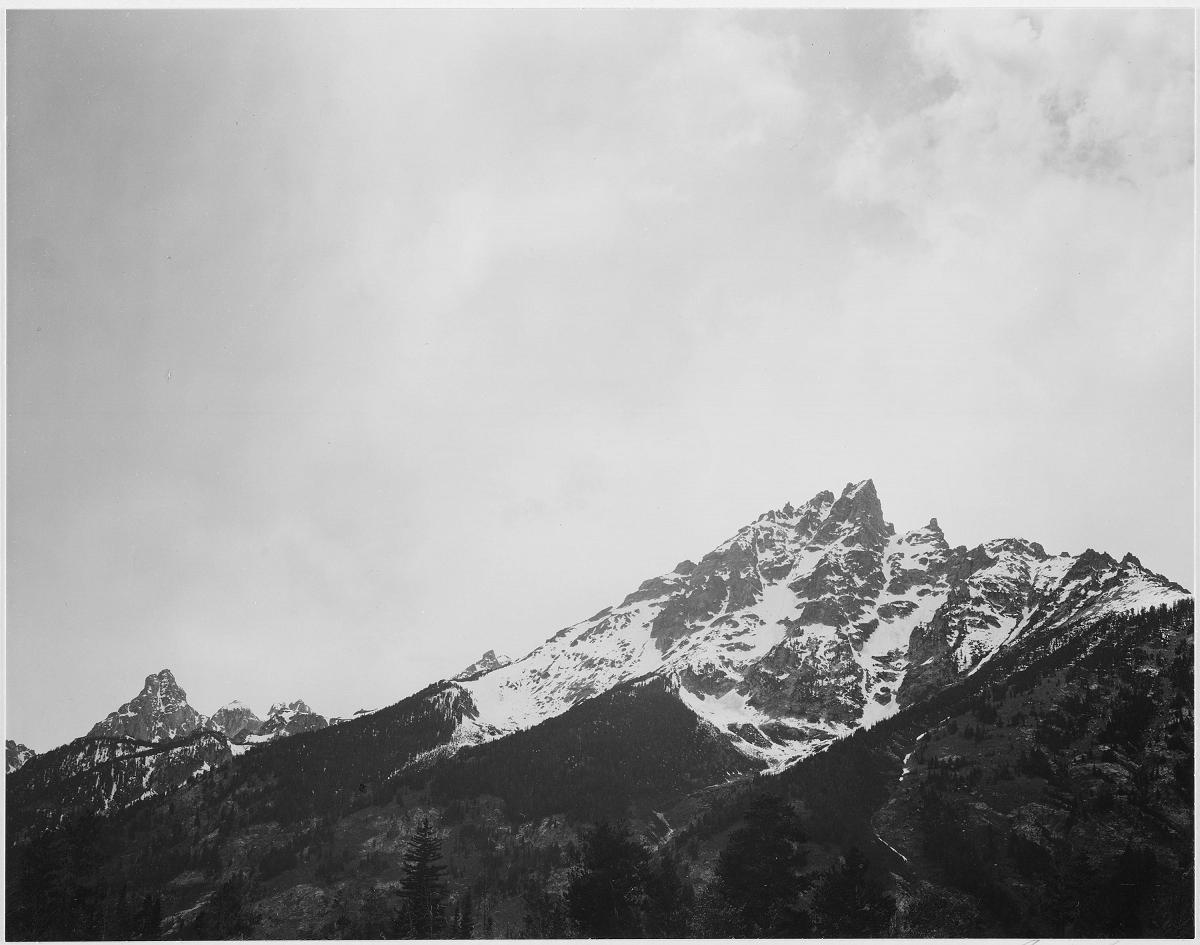 Ansel Adams died of cardiovascular disease on April 22, 1984, at age 82. He was, and is, remembered as a man of boundless energy, drive, and joy. He was a brilliant artist, inventor, thinker, teacher, pioneer, and caretaker of the incredible world we live in. He has long been an inspiration for me. Mostly down to the influence of my Mother and Grandfather before me, he was the first photographer I knew by name and appreciated for his craft.
There is quite possibly no photography more influential than Ansel Adams. His photographs are moving beyond words. If you are not inspired and impacted by him yet then Google his image Aspens and I will leave you with this quote. 
"When words become unclear, I shall focus with photographs. When images become inadequate, I shall be content with silence."
If that doesn't do it for you, check yourself into a hospital.
J. C. Strange
Soli Deo Gloria
[Unless otherwise stated all images and quotes by Ansel Adams. They are not, however, necessarily in chronological order.]