This is the series where I explore the people that have inspired me as an artist. These are the people that have shaped me, and continue to shape me, into what I am. They have inspired me: I hope they inspire you too.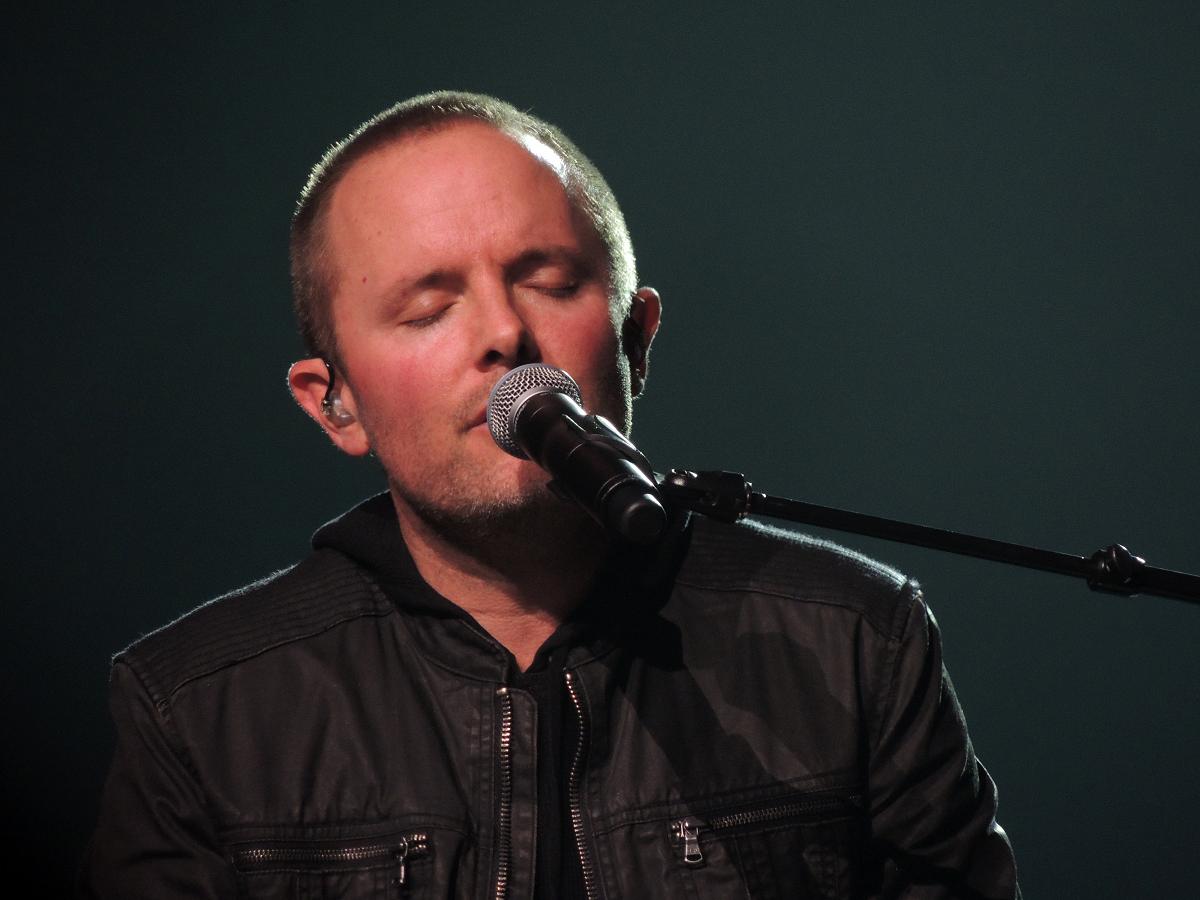 Music is a powerful thing. Like all art, it has mysterious magic. 
Against music, unlike the written word or the image, we have little defense. Sound slips in, uninvited, through our lidless ears. How is it that sound, simple vibrations, can move us to tears, to determination, to laughter, to praise? It is a gift from God, for he made it. It is good, and it is made to glorify Him.
It was Chris Tomlin's Arriving that first of all music I remember moving me deeply. We were driving home from somewhere late. With my head leaned against the cold window I stared out into the darkness listening to the words of You Do All Things Well. 
I don't know how old I was, maybe six, but to this day that song moves, inspires, breaks down, and uplifts me in a way I can only describe as God. 
About a year ago at sat at the computer, again struck to my core, listing to the songs off Chris Tomlin's brand new, tenth studio record. From the age of six(?) to now eighteen and everywhere in between, Chris Tomlin's music has been a massive inspiration in my life.
Chris Tomlin (born May 4, 1972) is a Christian music artist, worship leader, and songwriter from Grand Saline, Texas. He has sold over 7 million records, is a member of the Passion Conferences and is signed to EMI's sixstepsrecords. Called "the most sung artist in history," Tomlin is a worship leader at heart. 
At age 11, while recovering from mono, Tomlin's grandfather gave him a guitar. He quickly became good at playing the honky-tonk country songs he loved. Not long after this, while at a summer camp, he was so overwhelmed by the worship music that he ran out of the building before the sermon. That night with God and nature, he decided to become a worship leader. By the age of 14, he had begun helping with the music at his church and had written his first worship song.
Tomlin enrolled in collage thinking to pursue physical therapy as his future career and to keep music as a side thing. God had other plans. After pastor Louie Giglio saw Tomlin lead worship he asked the young man to join him in starting the new Passion Conference; a movement designed to create an awakening on college campuses.
From here he discovered his life's calling and began his prolific career in worship music.
Tomlin's music is simple, both down to earth and uplifting. The lyrics often sound like those of the psalmist. Sometimes they are those of the psalmist. 
The two things his songs draw from more than any other are Bible and nature, two things I think were made to go together. As I find to be the case with so many things, his songs simultaneously feed my spiritual and artistic life. They bring me closer to the God who made everything and the everything that glorifies God.
From the age of six, Chris Tomlin's worship has had a profound influence on me. I highly recommend you get a little Chris Tomlin in your life. Maybe he will change you too.
J. C. Strange
Soli Deo Gloria