[Note: This post was accidentally emailed before completion yesterday. Sorry about that!]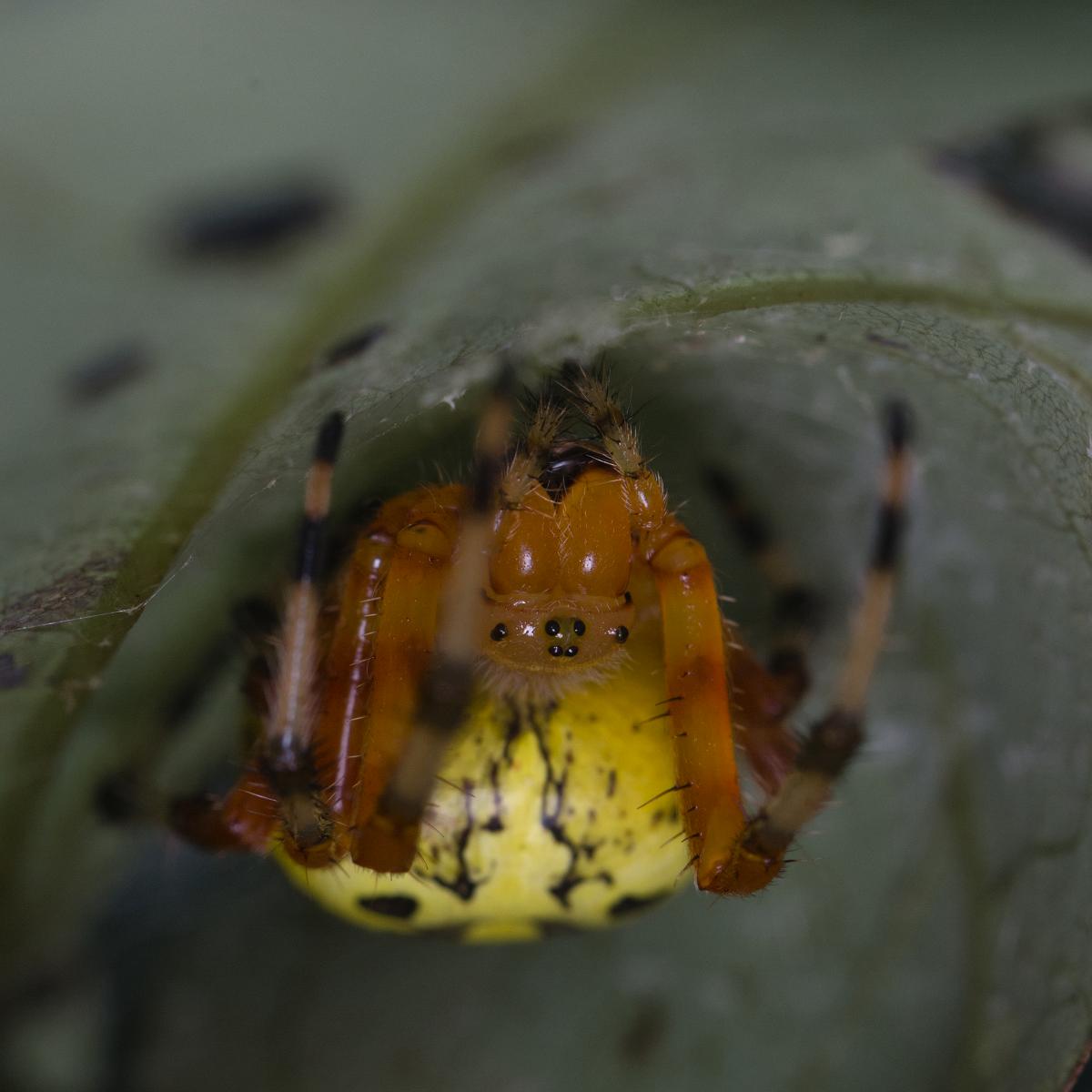 If (for some strange reason) you can't feel temperature than you can always tell when fall starts rolling in by the spider change. Smaller spiders such as ground hunters, spiny spiders, and jumping spiders give way to large orb weavers (Araneidae).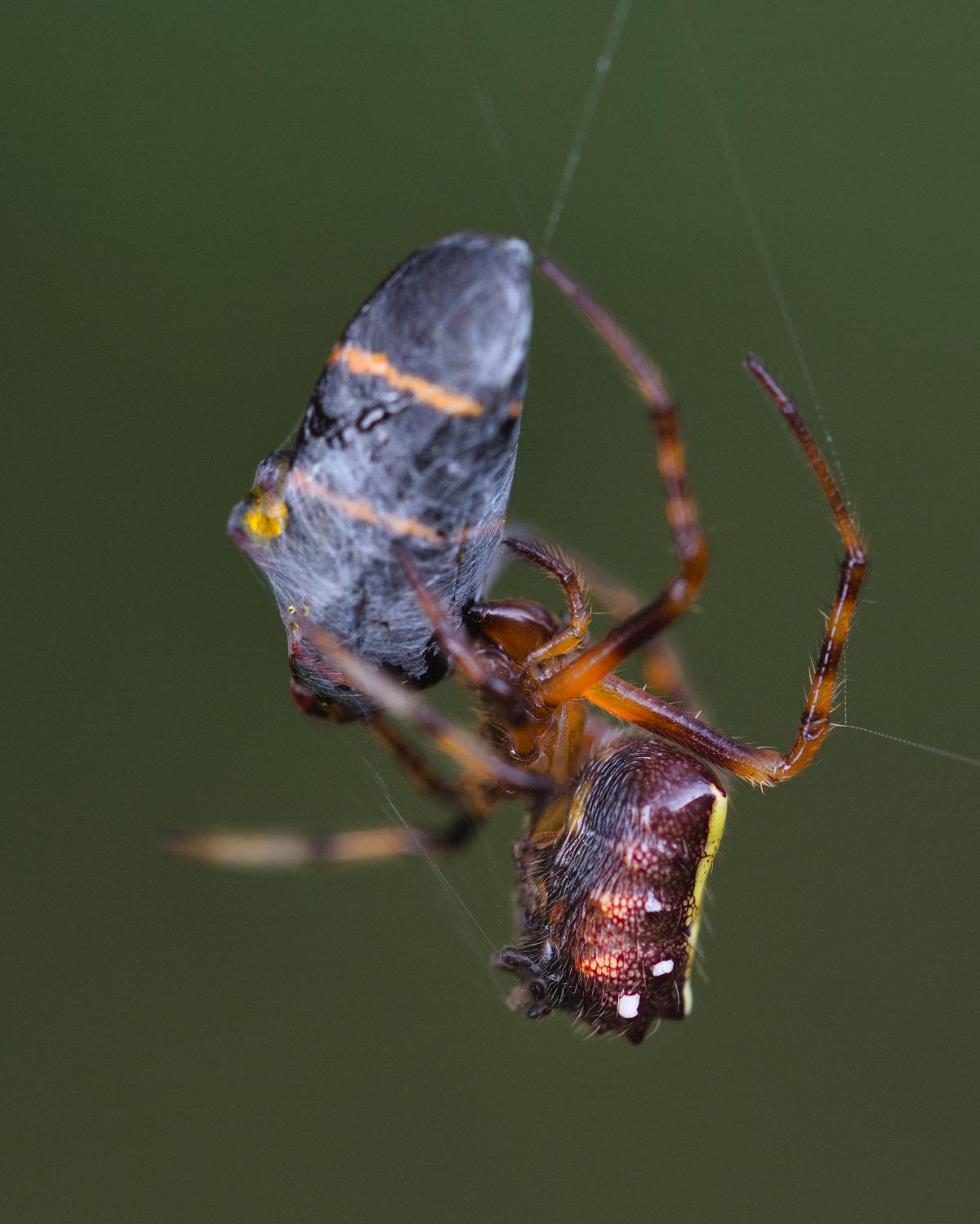 Makers of the quintessential spider web, these beauties create such strong, well-designed webs that they still astound scientists to this day. I found one the other day that was so strong that I was able to pull on it and actually make the bush it was connected to bend!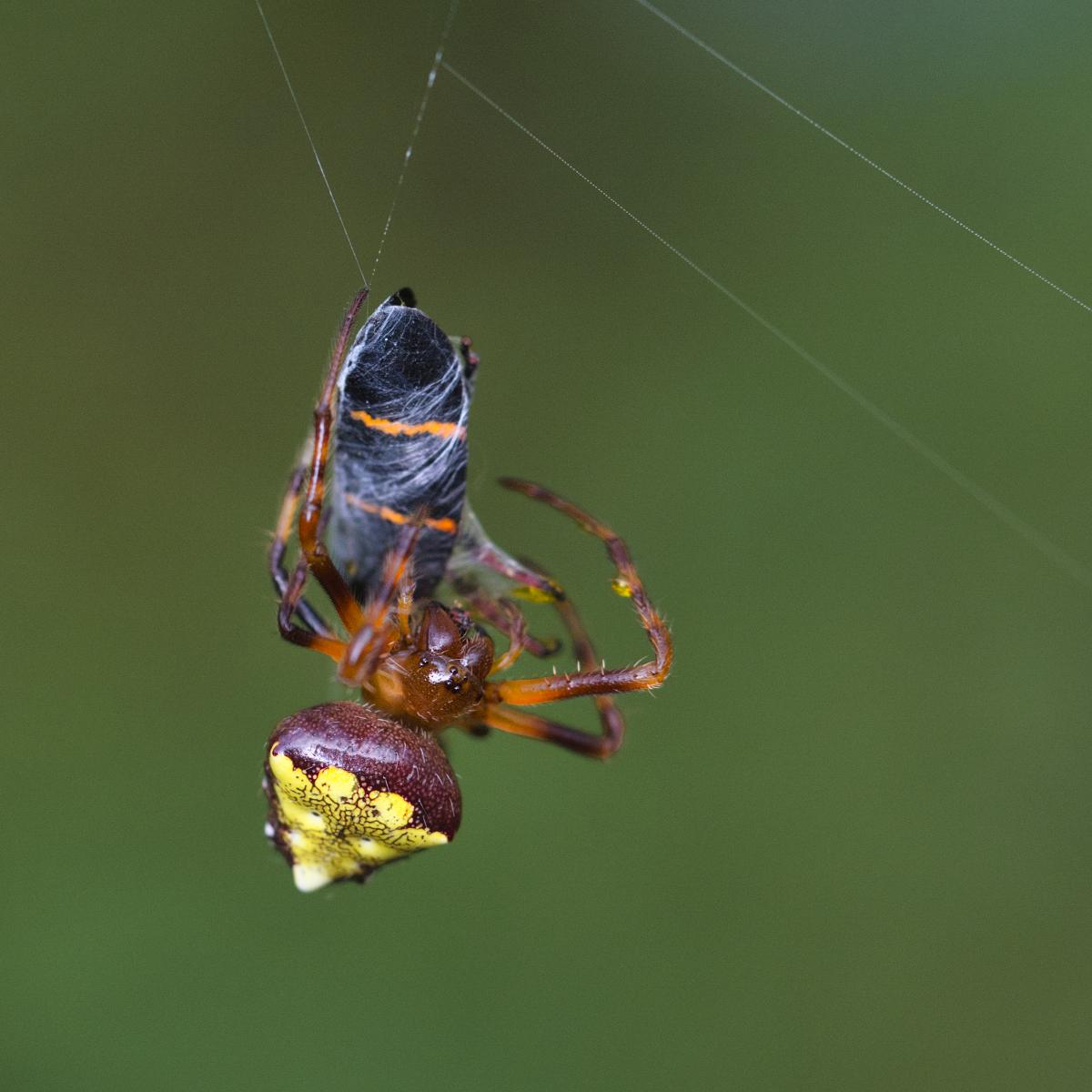 I have got several good images recently of different ones of these spiders and wanted to share them. I don't think any of them are good enough to go into one of the more permanent portfolios, but I will put them all into Recently Added for a few months.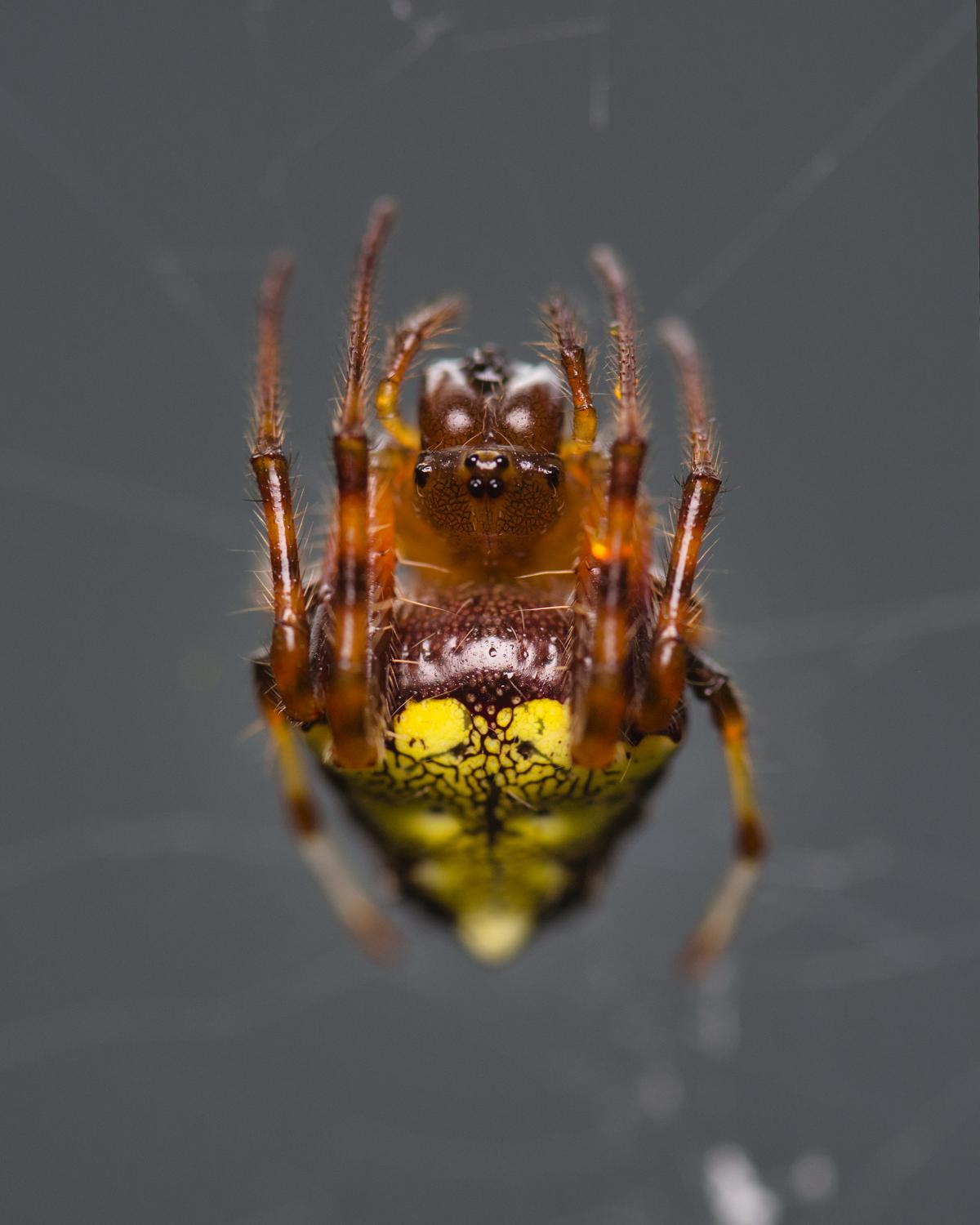 J. C. Strange
Soli Deo Gloria