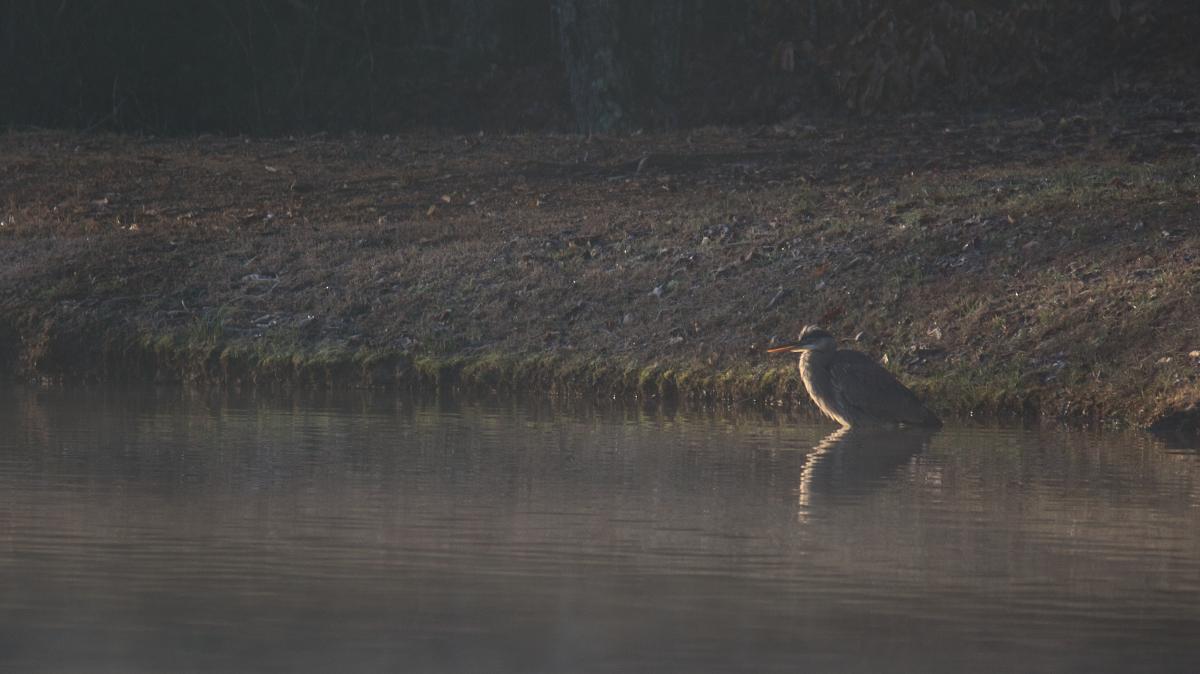 These images were captured on a rare morning of heavy fog. Often this can make photography (except landscape) extremely difficult. The fog gathers between your subject and your lens causing blur and keeping the image from having clarity. This is compounded when your using a telephoto lens as there is a greater distance allowing more fog. 
In this instance, however, I tried to work with it by making it a part of the photo. The problem I immediately ran into was that it was difficult to make it obvious that the haze in the image was fog not just a badly taken picture. You can see a bit of that foggy-or-not in the image above and the one of the killdeer on the bottom. 
Eventually I found two things that helped:
#1: Zooming Out. By doing this I was able to include more fog and also not focus on the subject quite so closely.
#2: Backlight. By getting with the sun in my face instead of behind or beside I was able to make the fog really shine. This made it quite a bit more visible.
I still don't love these images. It was a good learning experience, however, and they are good enough.