Green Herons (Butorides virescens) only appear far north and east enough to be in North Carolina during the short breeding season. So when I spotted one in all its fierce, colorful beauty at the small pond near my house I instantly wanted to photograph it.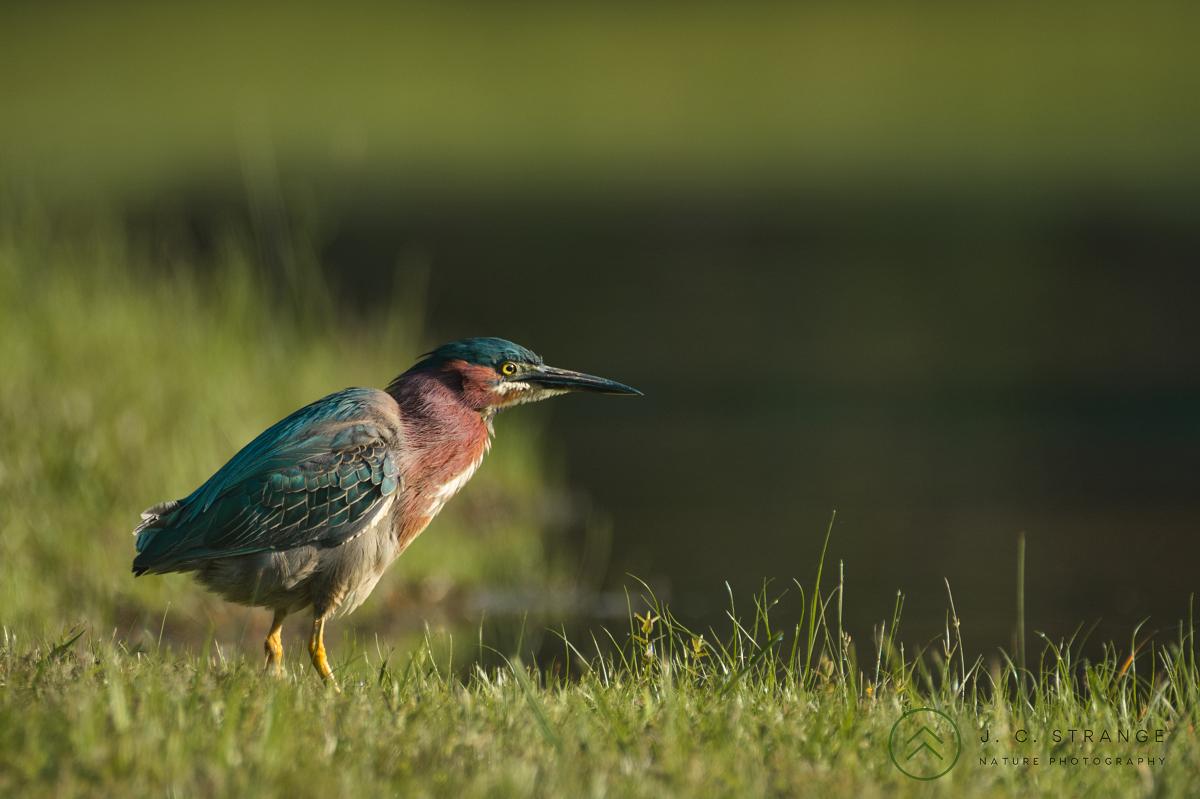 After WEEKS of trying (sometimes complicated) maneuvers to capture worthy images of this incredible bird with no real results, I had a lucky day. 
Ansel Adams once said "sometimes I do get to places just when God is ready for someone to click the shutter"
This day felt a little like that. 
I had a spot of free time and decided to take out the camera, not really expecting anything to happen in such a short amount of time. However when I wandered through the woods and out to the pond my heart skipped a beat.
The green heron was just a few yards away, not in its normal place at the far side of the pond.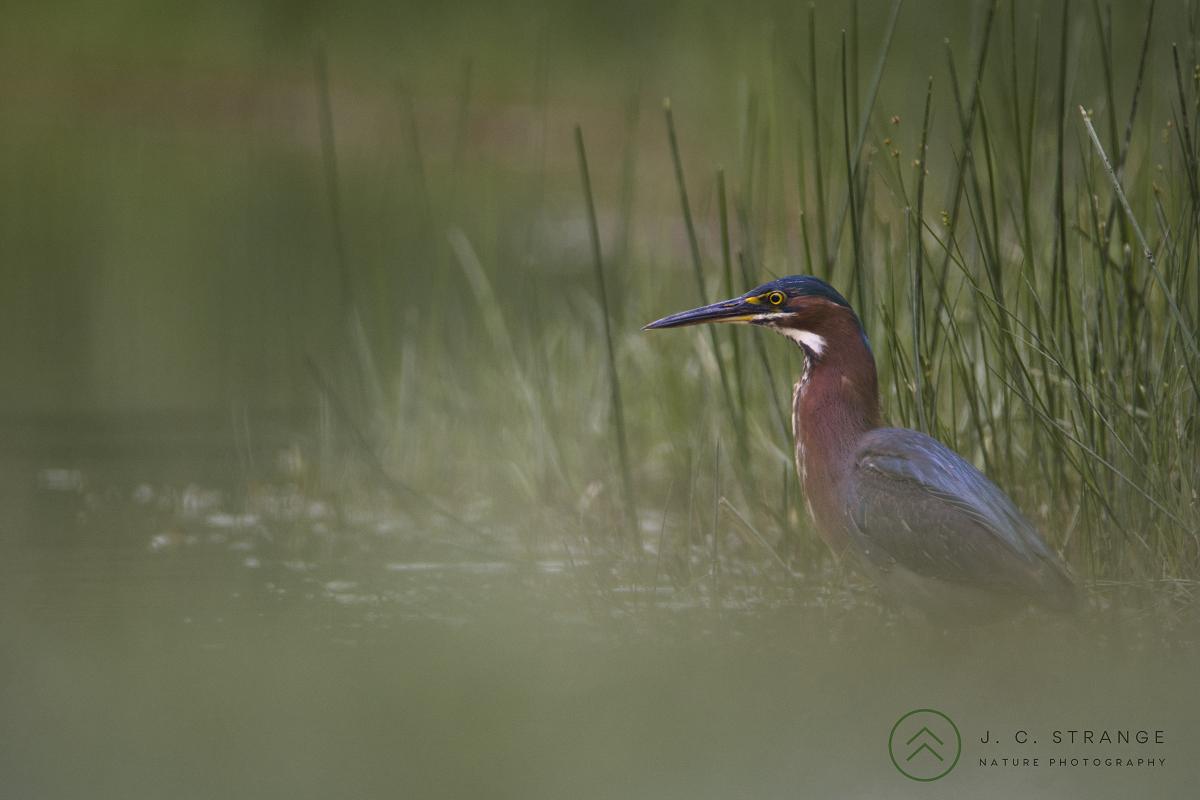 For some unknown reason, he did not fly this time but stayed, allowing me to slowly and carefully maneuver into position.
For the next thirty minutes I was able to photograph the bird slowly hunting from a myriad of positions and with both warm sunlight and soft cloud light.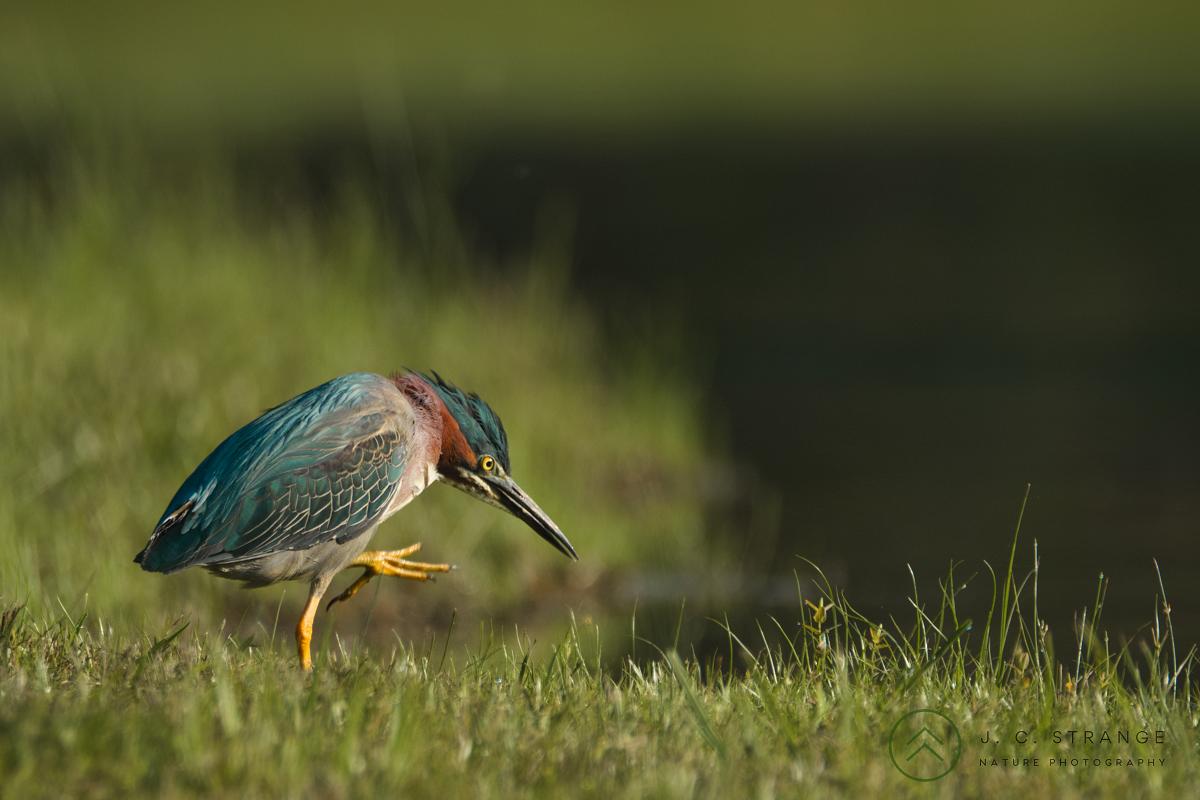 It was a truly incredible experience (even if it never caught anything while hunting. Next year maybe!) and just the sort a nature photographer lives for. It was great timing too as I only saw the bird a couple more times before it moved on.
The images turned out great. And two are going in the FEATHER portfolio.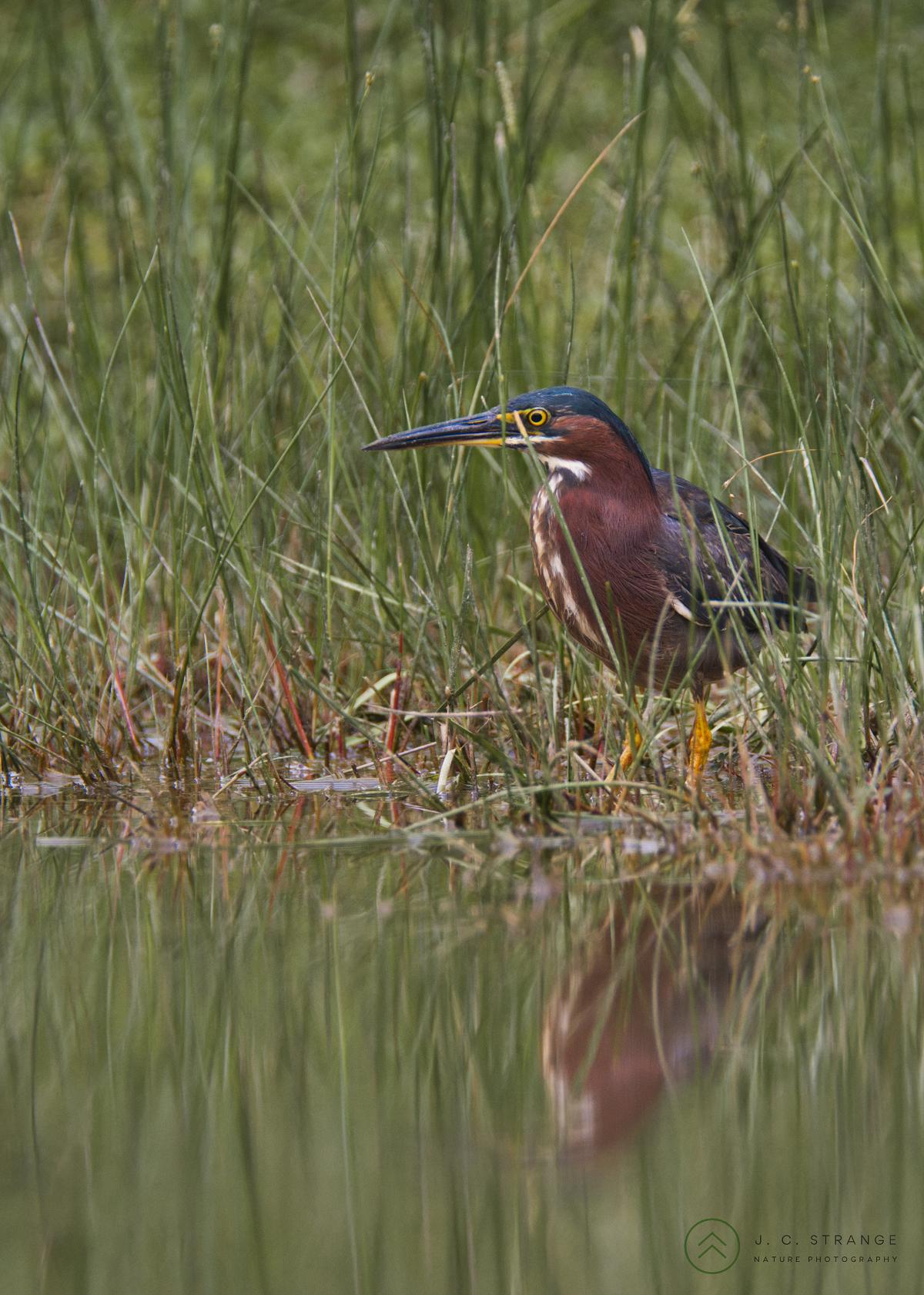 J. C. Strange
Soli Deo Gloria