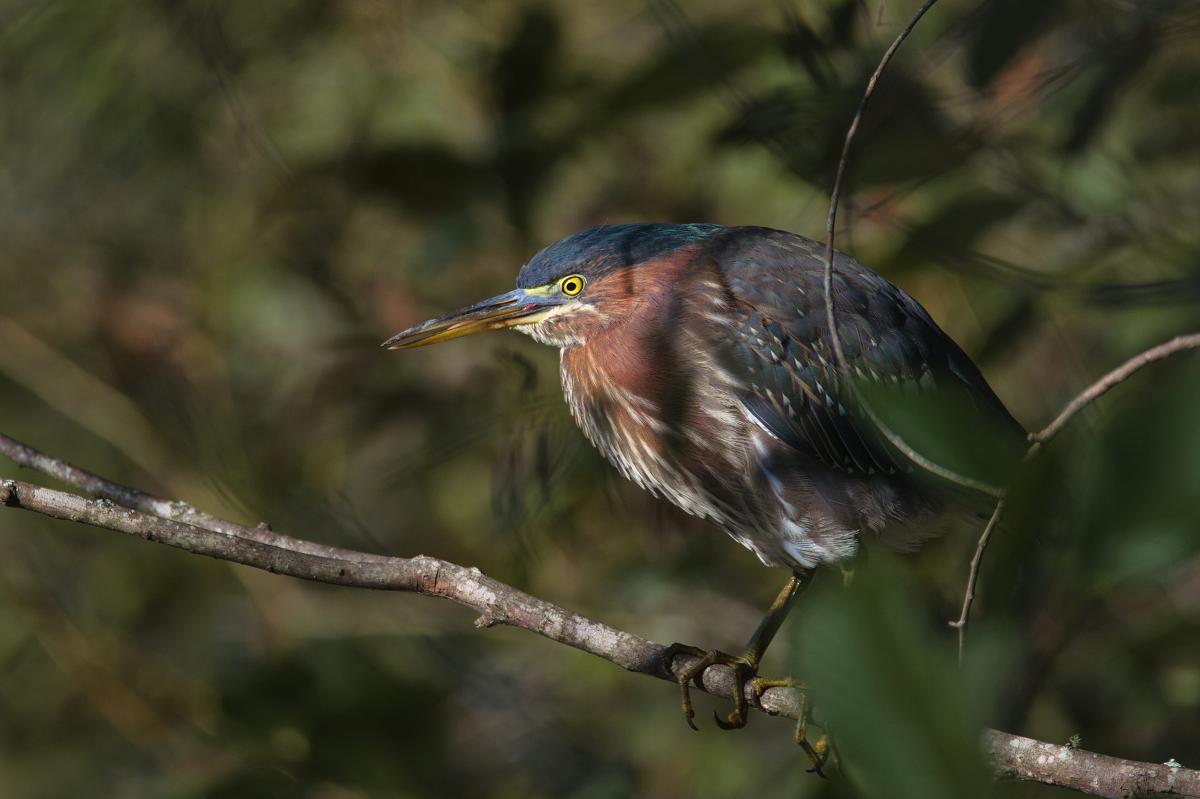 Last time I talked about green herons I said that it was likely the last time I would see them this year. 
Well, I was wrong. And that's a good thing.
I was out photographing geese (you can see a resulting shot here) when I first saw this guy.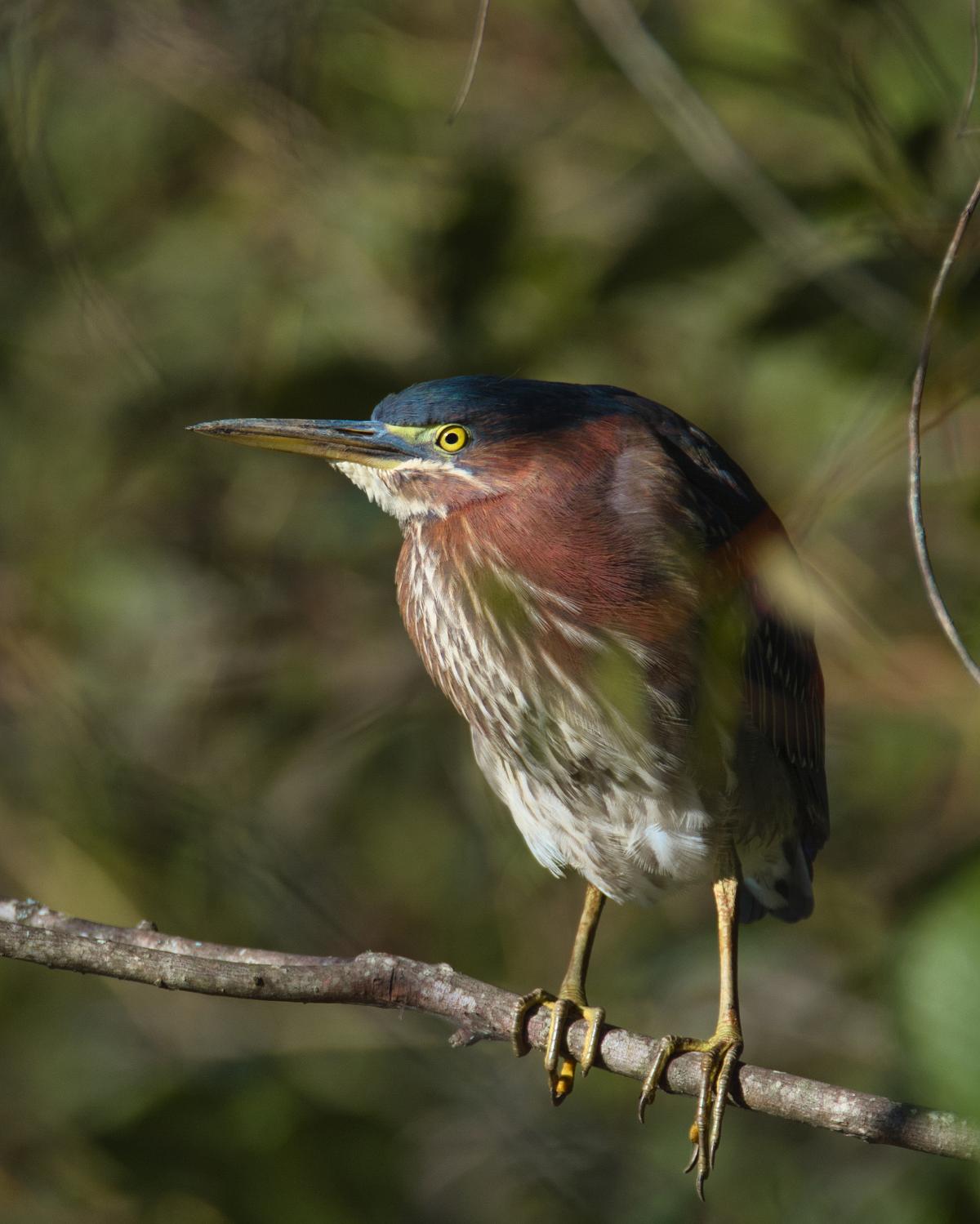 Smaller than the last one I saw, he was camouflaged and standing still against the pond bank fifty yards or so away. I was rather shocked and excited to see it but knew that because of how dark it was quickly getting I would not be able to get any pictures that evening. 
I came back the next morning and set up near where I had seen him, expecting a long fruitless wait.  in less than five minutes, however, he walked out right in front of me (so close I actually could not easily talk a picture then.)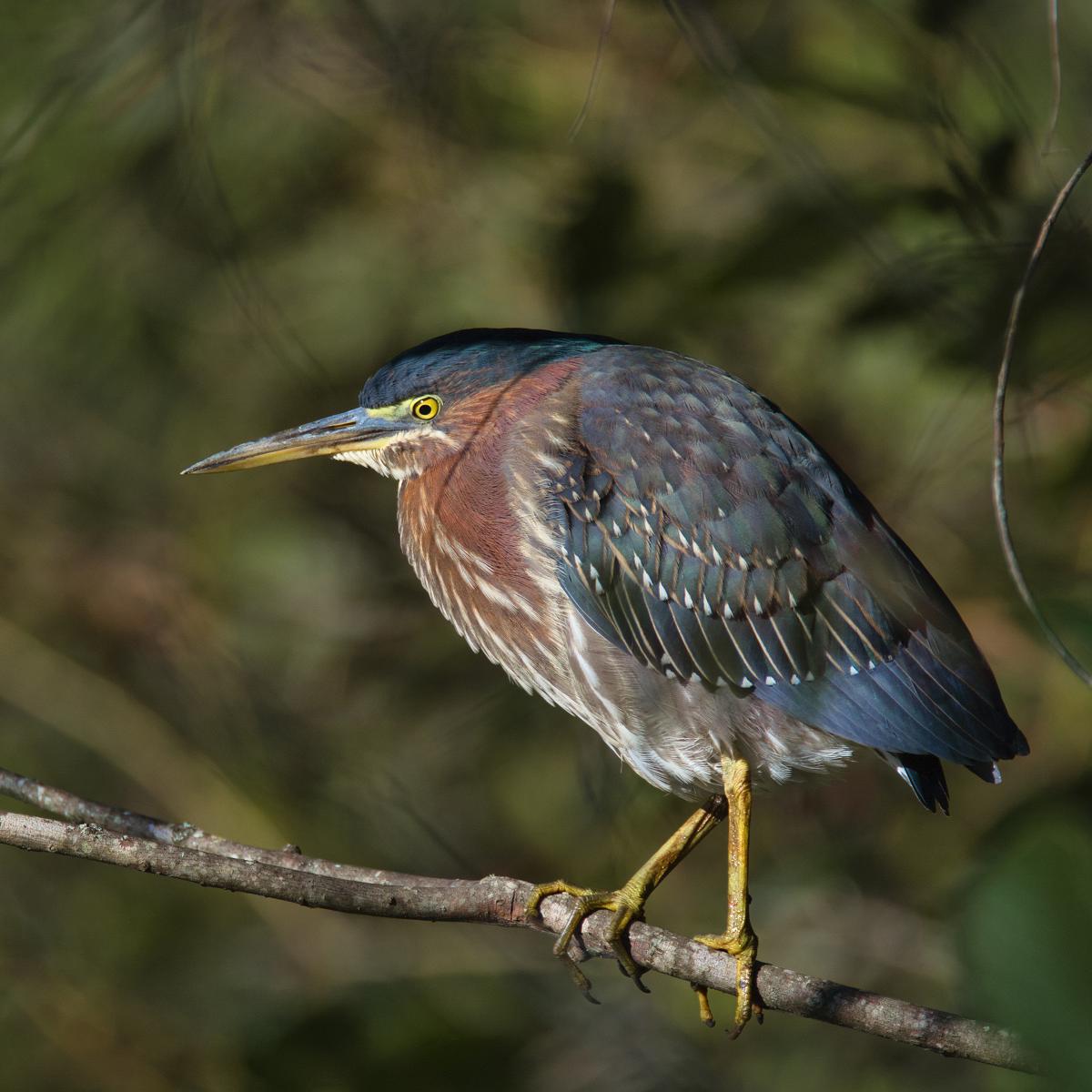 The resulting shots after an hour are, in my opinion, technically very good. They are sharp (sharper than you can tell online), big, fairly well lite, with good colors and background. They do, however, lack a certain bit of intimacy and magic that images like this and this come closer to. Still, I think they are really quite great and one will definitely get put in the FEATHERS portfolio.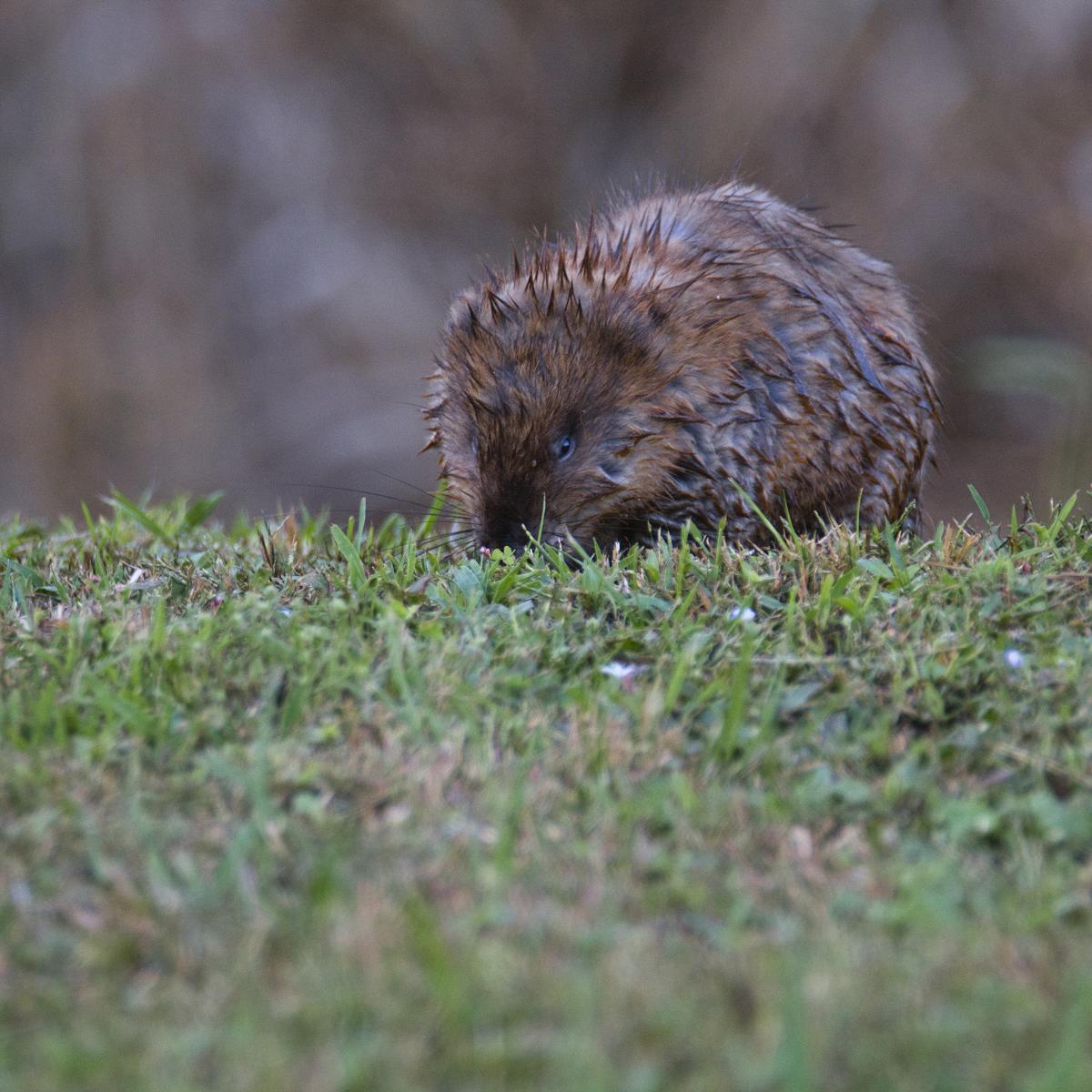 You can see these and several other images, including the muskrat above which I got on the same day as the heron, in the RECENTLY ADDED portfolio. 
(And by the way, I think the heron really should be gone now. It was likely just one migrating from further up north. No promises this time though!)
J. C. Strange
Soli Deo Gloria