The last "new images" post was mostly about luck. This one is not
Over the last several weeks I have noticed a place where wrens seem to be attracted. After seeing a house wren in this area several times I decided to go out early in the morning the next day and wait for it. I picked a spot in some nearby brush, got out my camera, telephoto lens and tripod, got down near the ground, and waited.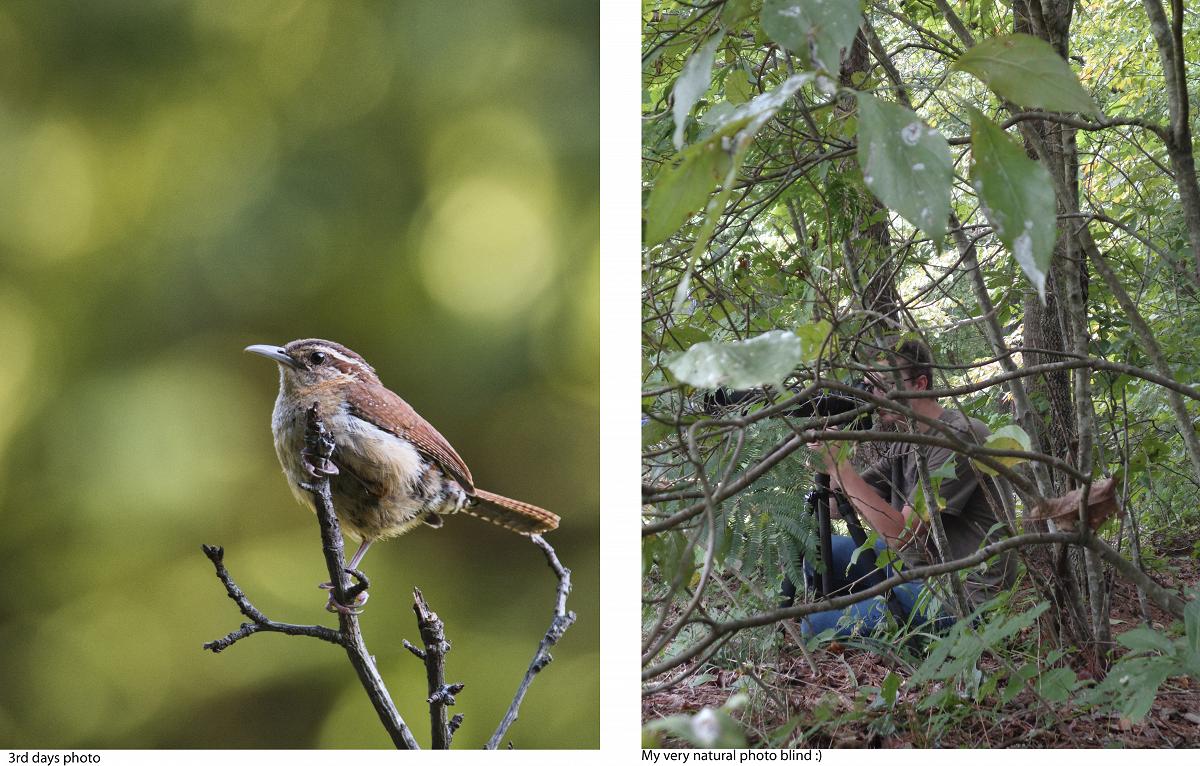 After nearly two hours I had still seen nothing. With my stomach rumbling for breakfast and one foot asleep, I went home. The next day I did the same thing. This time I did see the bird but the images were not good. Day 3 was an improvement. 
The image was a keeper, but I knew I could do better so out I went for a fourth day. At first, it seemed it would be a repeat of day one. I could not hear or see the wren anywhere. However, after a little more than an hour it appeared.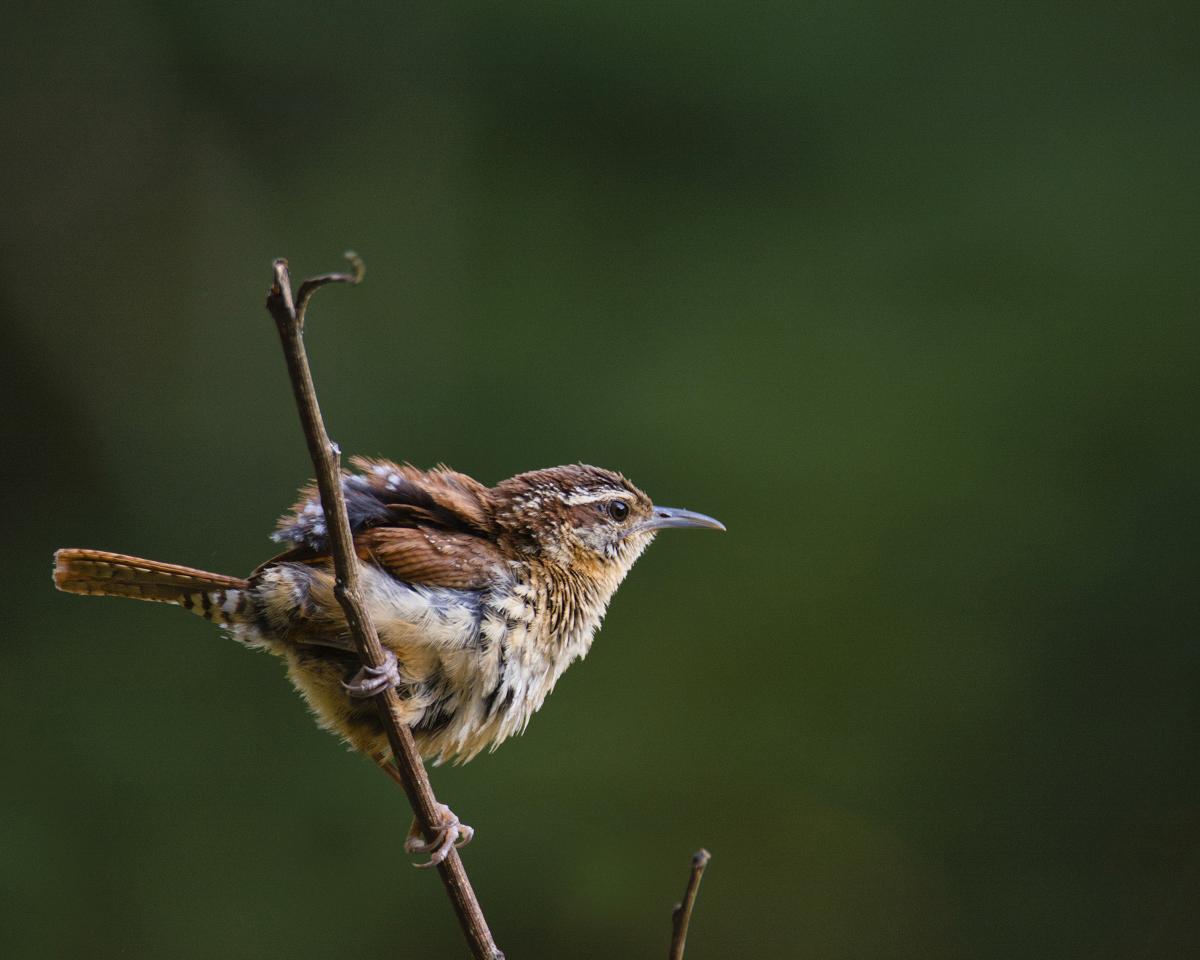 These images were what I had been looking for: clean portraits. Mission accomplished. 
Then the wren, wet with dew, shook. I quickly took the shot, expecting nothing good. When I looked at the image preview on the back screen my jaw literally dropped.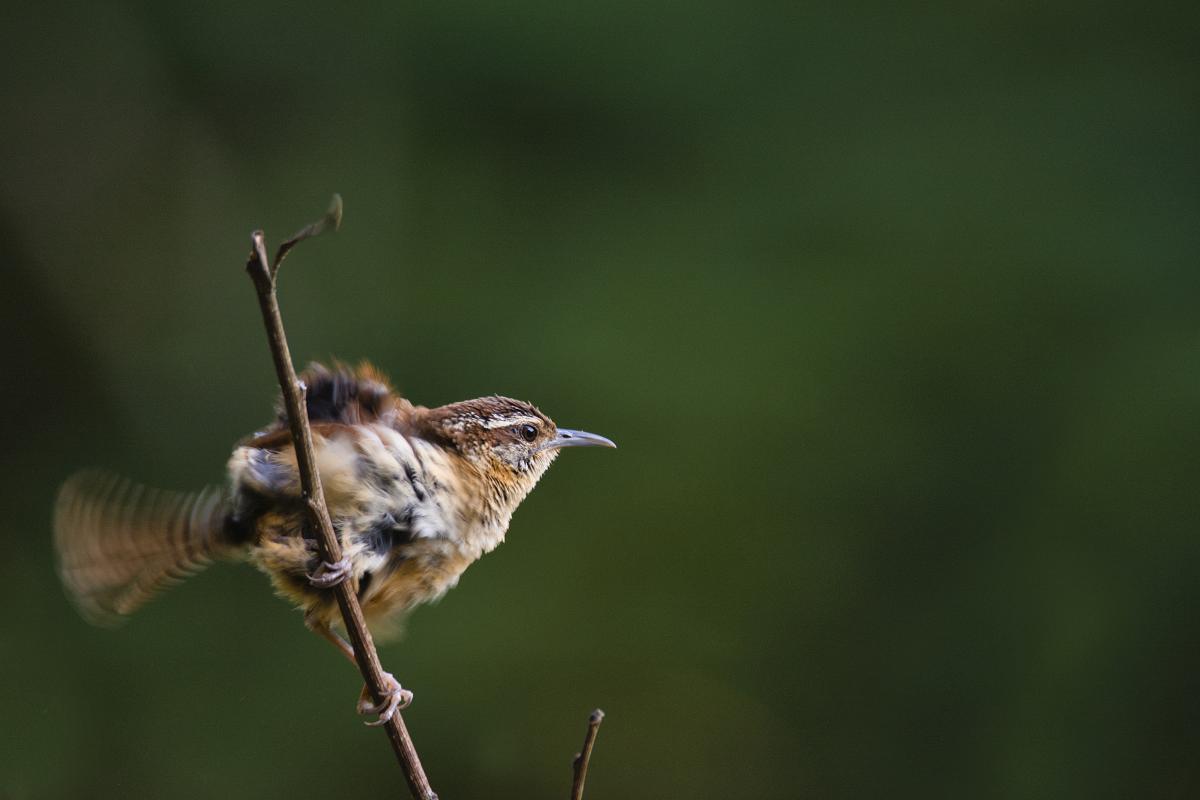 The shake was captured in perfect motion with the eye of the bird tack sharp and still. I could not have asked for more. That one's going in the portfolio.
J. C. Strange
Soli Deo Gloria