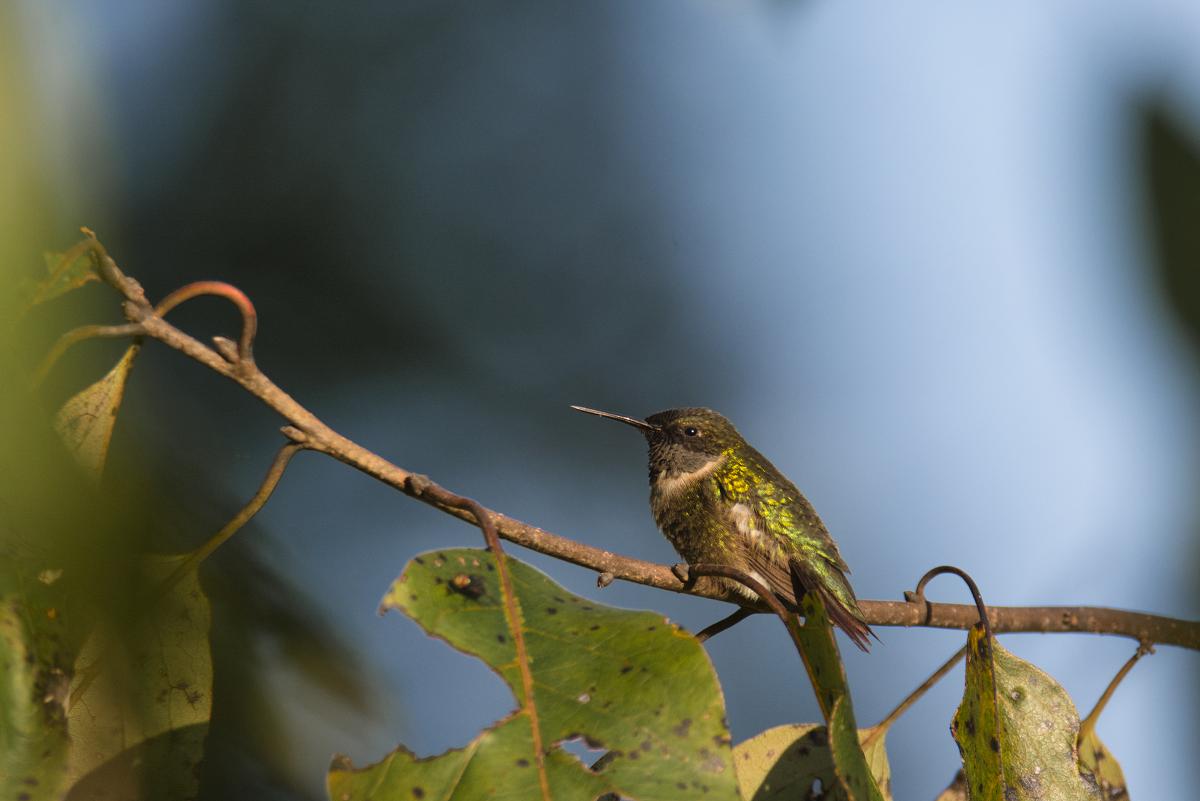 The Ruby-throated hummingbird (Archilochus colubris) is Eastern North America's sole breeding hummingbird. Hummingbirds are the smallest migratory bird, often flying over 500 miles by themselves. Most fly into the U. S. from the south during the summer after breeding at home. The Ruby-throated hummingbird, however, gets here earlier, breeds, and raises its babies all up and down the Eastern United States. 
These birds are about three inches long and weigh less than a nickel. A hummingbird flaps its wings up to 70 times per second, its heart rate can reach 1,260 beats per minute, and it is the only bird that can fly backward. Since it can't walk, the hummingbird spends most of its life flying. Seeing one perching, therefore, is fairly rare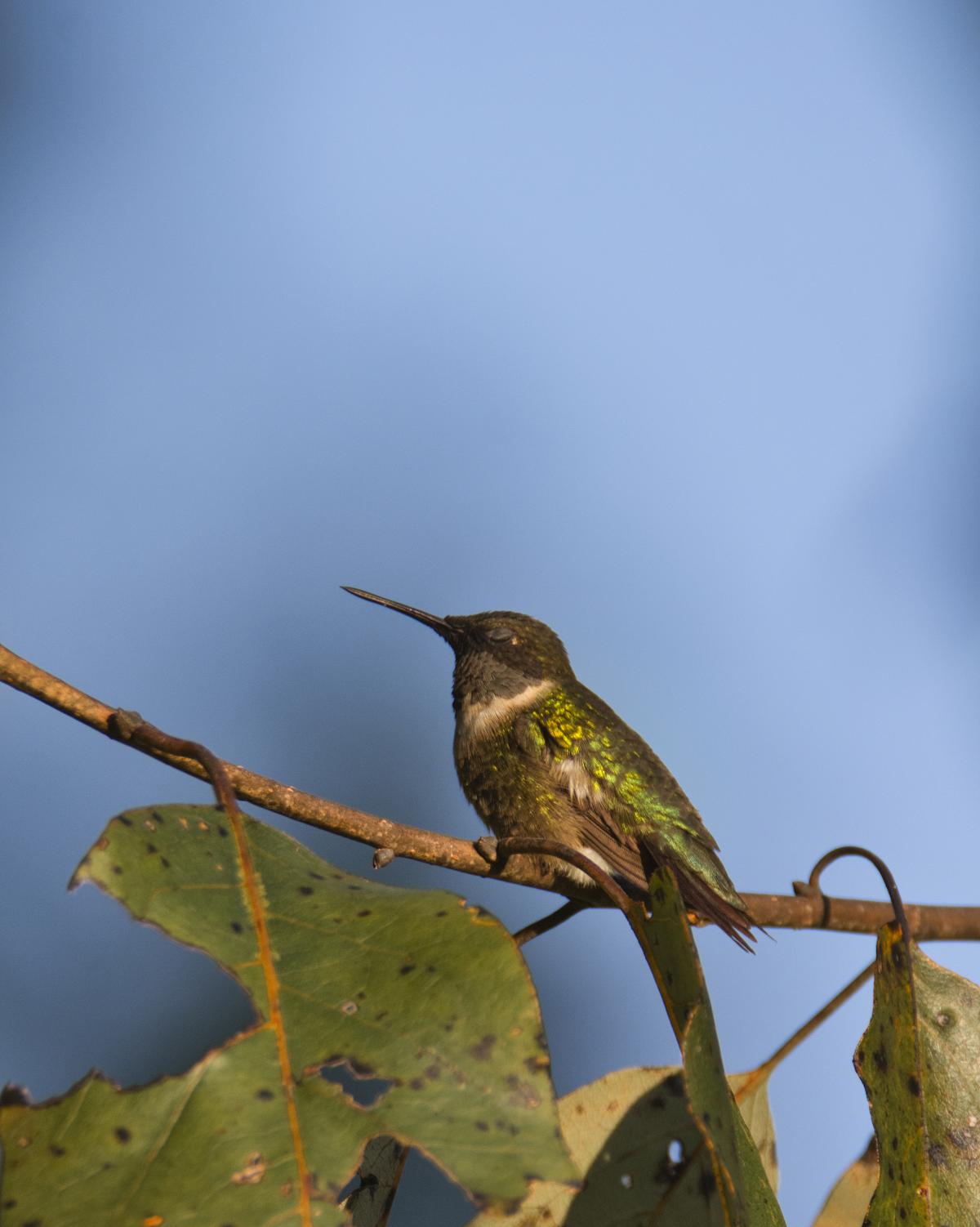 Though I like a photo of a flying hummingbird, I love a photo of a perched one. When perched they look incredibly small, fragile and cute yet simultaneously regal and fierce. 
I recently got a chance to take some photos of this. It will probably one of my last sightings of hummingbirds this year as we are nearing October, the normal cut of point for migration.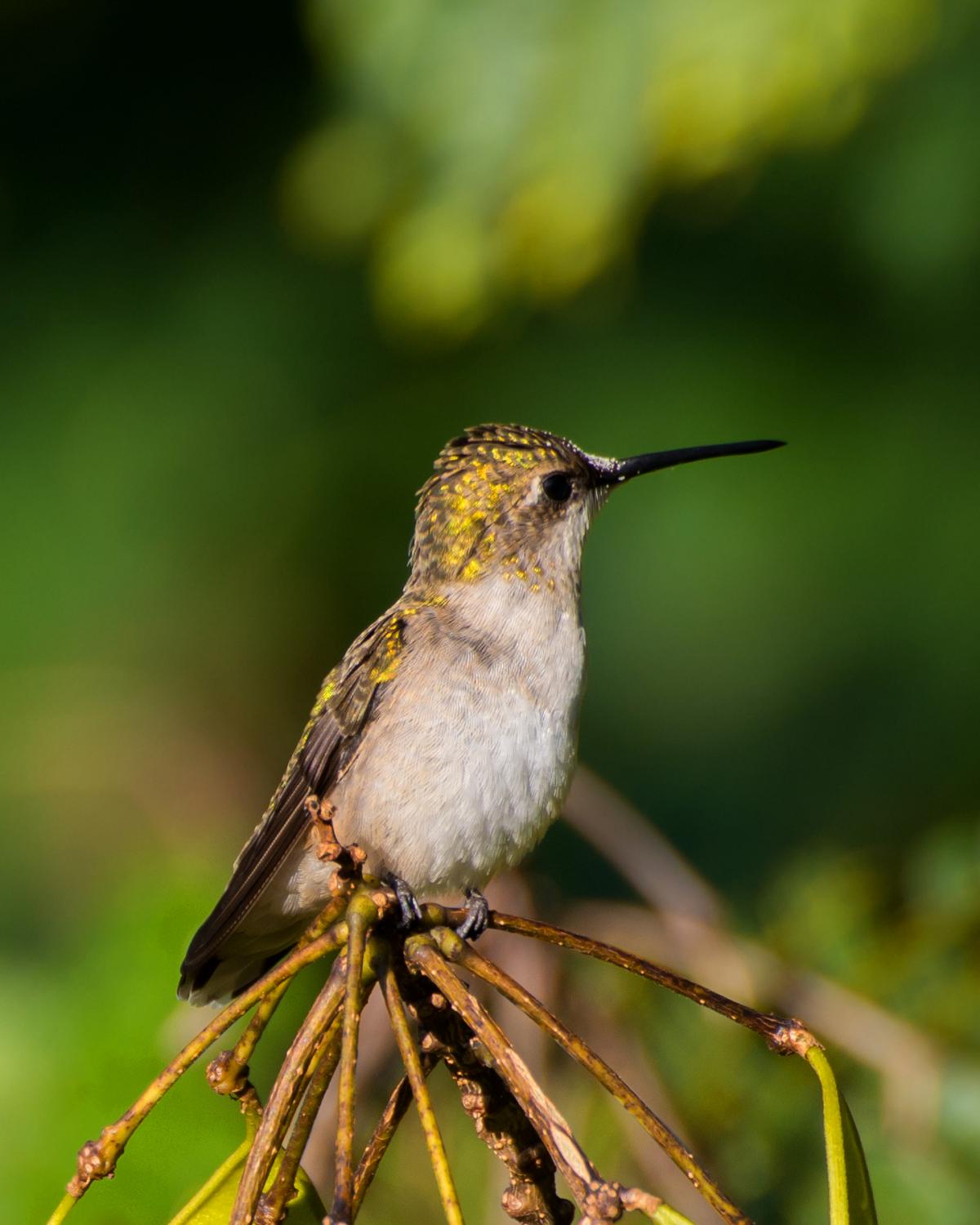 The first two were taken a couple of days ago. This last photo is an old favorite taken in 2017. It was one of the first photos that I was super proud of and made me want to pursue photography.
Head over to the Recently Added tab to see these and some other new photos.
J. C. Strange
Soli Deo Gloria