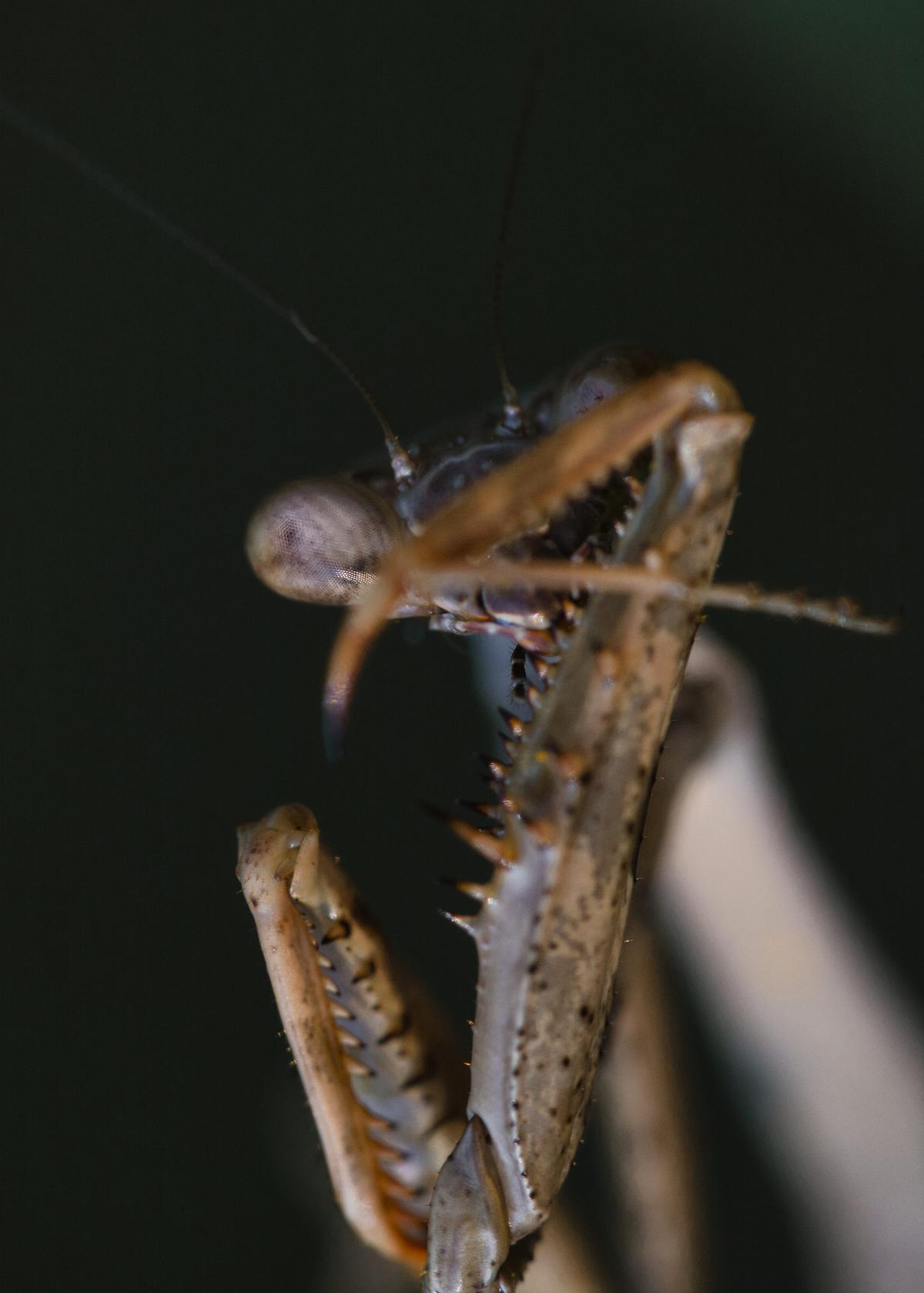 Praying Mantises (Mantis religiosa) are hands down my favorite insects. Their triangular heads, camouflage, incredible hunting speed, and of course their ultra weird holographic eyes have always been a fascination to me. Named for their prayer-like hunting position at which they have the patience to stay for hours, they might be better called prey-ing mantises.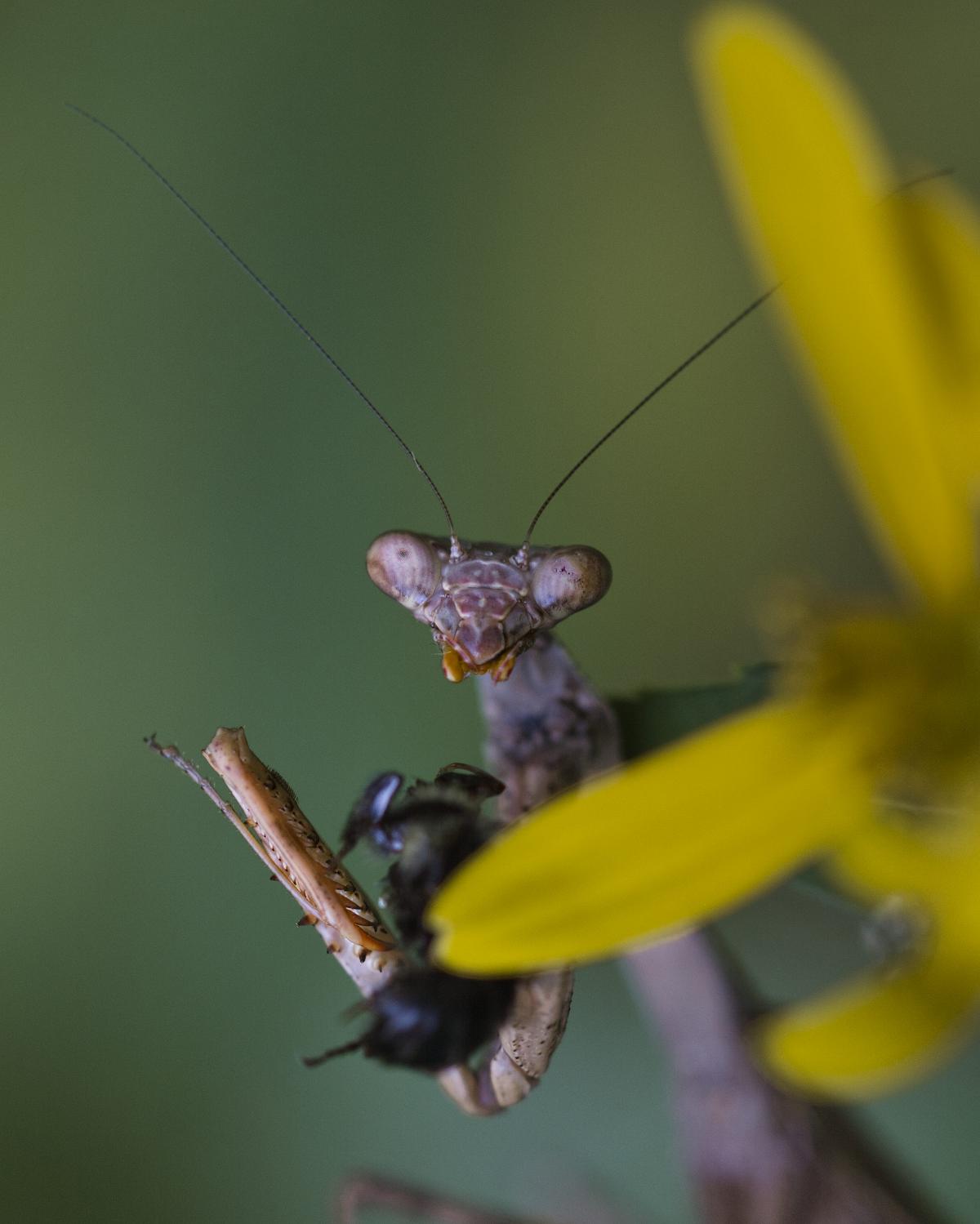 Mantises eat only live prey and a whole lot of it. Some have even been observed eating hummingbirds! After waiting camouflaged on their home plant, they use their spiny front legs to snare their prey with reflexes so quick that they are difficult to see with the naked eye. Having a remarkably long life span of over a year, mantises are also some of the smartest insects, quickly learning as pets to recognize and come to owners.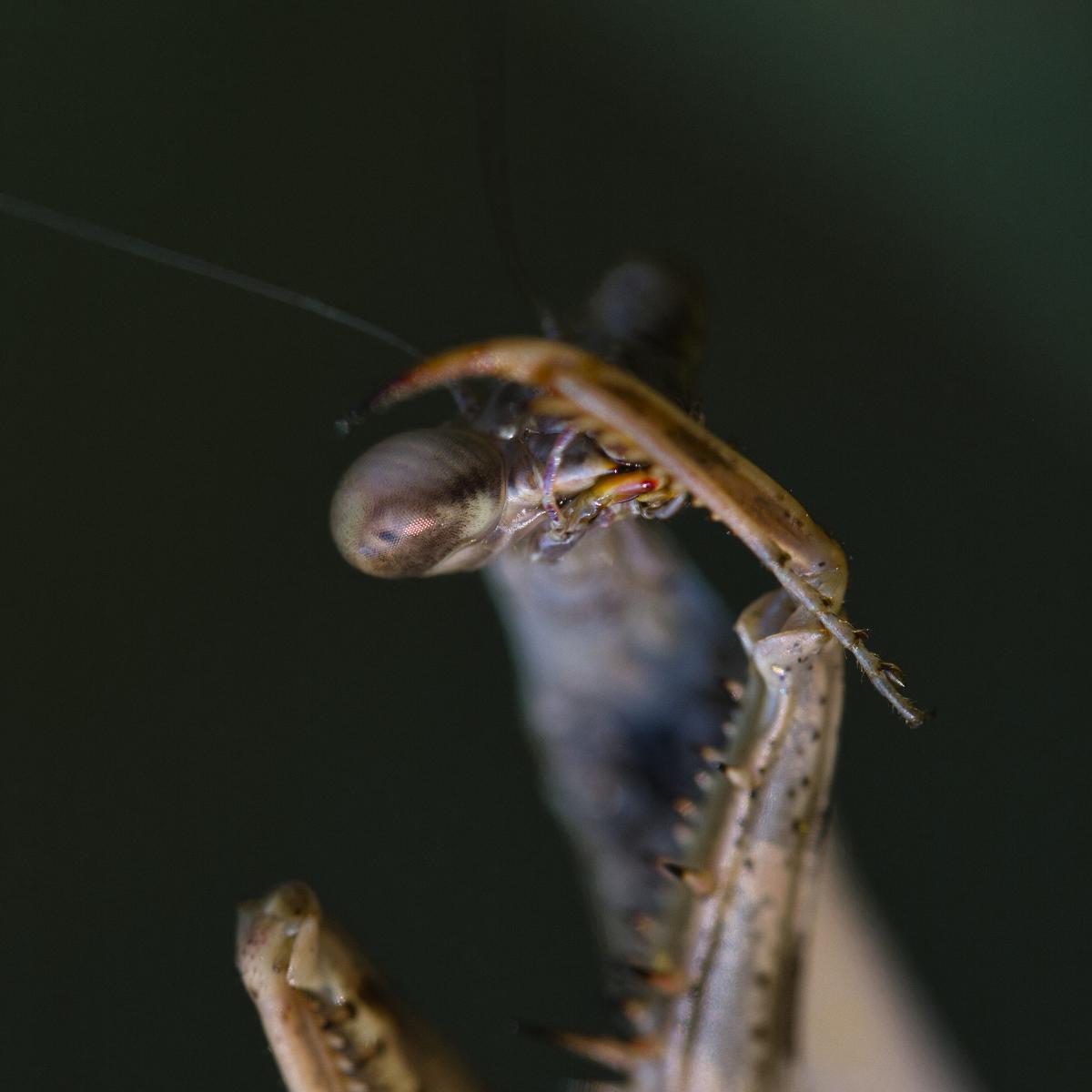 I had the chance to photograph one of these incredible insects eating and then cleaning his forelegs the other day. It was an incredibly difficult shoot, but I got some keepers in the end. This mantis looked even more scary than normal because it had some strange problem with its left eye (you can see the eye in the above picture of the mantis behind the flower.) It may look blind on that side but don't worry, it caught food just fine.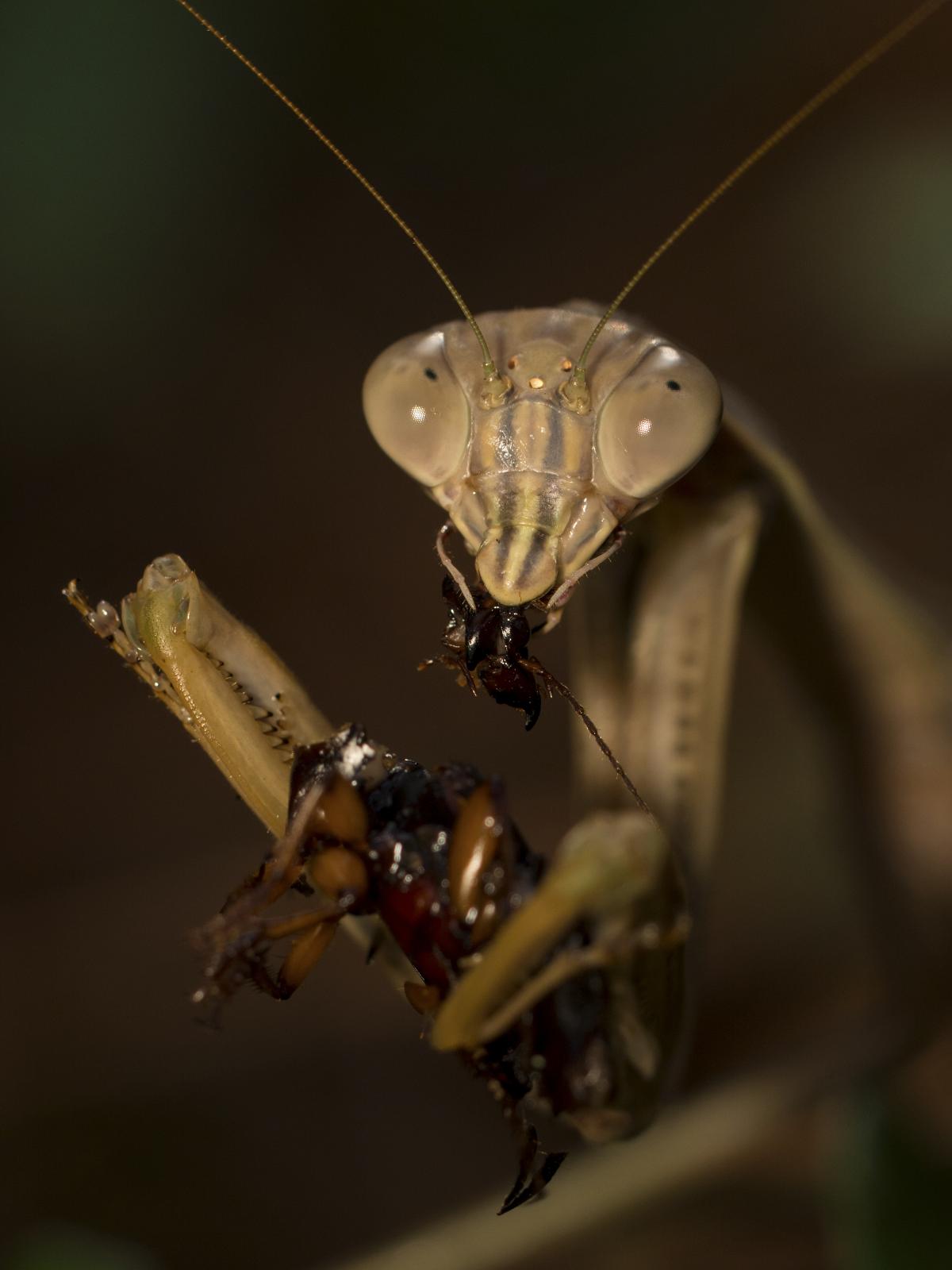 These are, in my opinion, my best mantis photos since the old favorite above. Though I still like this disgusting beauty better I think.
These photos, along with a couple others, are going into the Recently Added tab.
J. C. Strange 
Soli Deo Gloria