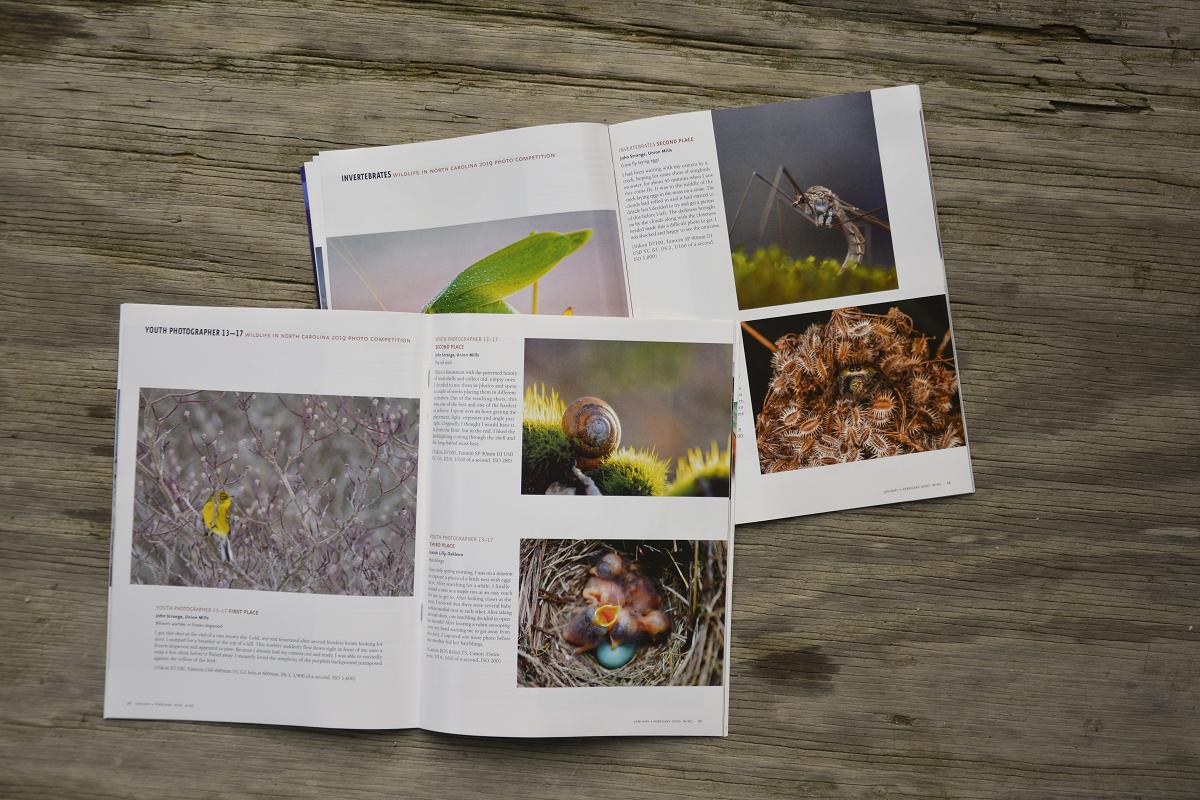 The contest news just keeps coming!
I finally have more news on the Wildlife in NC Contest. The winners have been officially announced in the North Carolina Wildlife Resource Commission's January/February edition of the magazine and the winners have received their prizes. Having won three positions, I received three places in the magazine, some prints of my photographs, and a cash prize. My photos will also be part of the exhibition which opens in the NC Museum of Nature and Science in March as well as other centers throughout 2020.
North Carolina Wildlife Resource Commission has been kind enough to publish the whole article detailing the results of the contest online. I highly, highly suggest you check this out if you are not a subscriber to the magazine. Neil Jernigan was as great as he always is (He is a well known NC Wildlife photographer if you have not heard of him,) and had two simply incredible images, Thirsty Elk and Newborn Rattler. I also really enjoyed Jim Magruder's photo of Grandfather mountain. My favorite image, however, was by Neva Scheve, president of the Sandhills Photography Club. Her moody portrait White Ibis shows how a simple image can be incredibly moving when all the parts work together. Congratulations Neva and everyone else who helped with this awesome set of images!
So often people take for granted the place they live in. This collection reminds what a truly beautiful place North Carolina is. Thank you to NC Wildlife Resource Commission for this great opportunity and for choosing my images and thank you to all the photographers who contributed for reminding me how blessed I truly am to live in this corner of God's world!