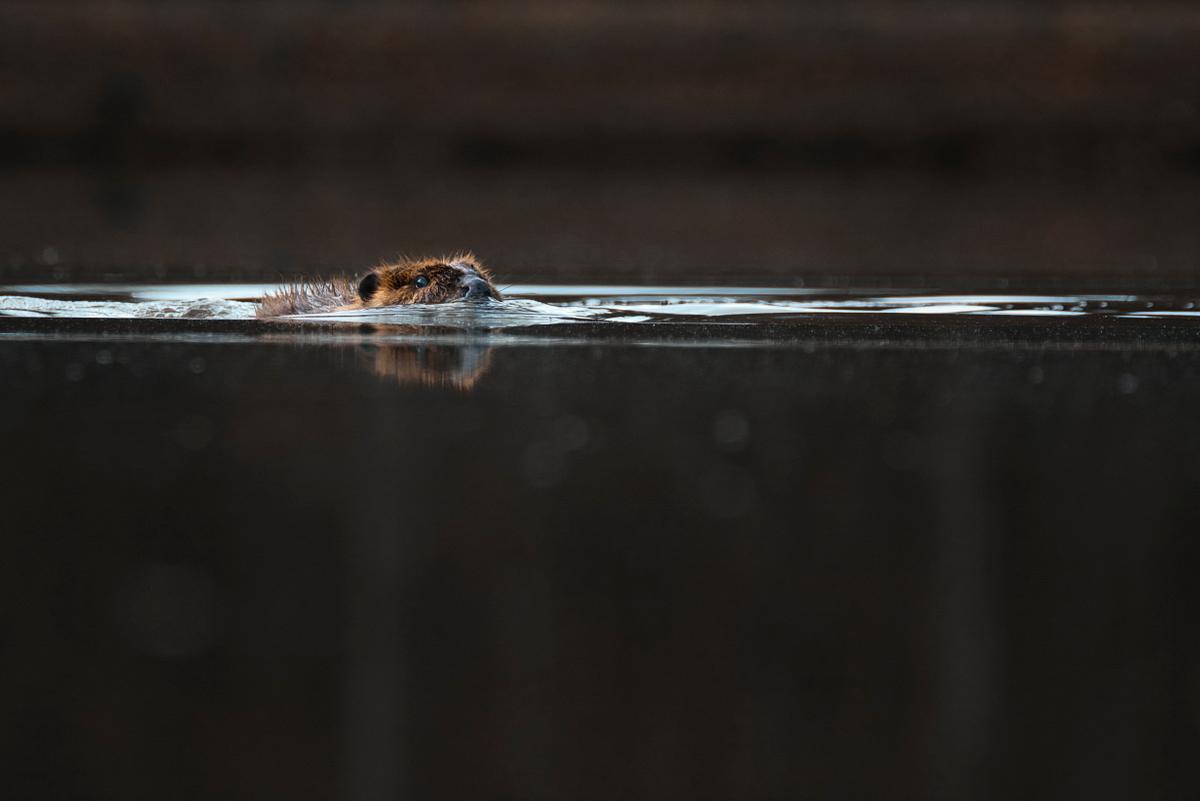 I've been fascinated with beavers ever since they were the focus of one month's edition of Ranger Rick Magazine. I remember that after I read the article multiple times I cut out all the pictures and taped them to the walls around my bed. 
There are only two types of beavers, the Eurasian and the American, and they are nearly identical. Amongst the largest rodents on earth (just behind the capybara,) they have thick, oily fur, large webbed feet, and a huge, scaly, flat tale. These features make the beaver uniquely designed for a watery life. In fact, a beaver away from the streams and ponds they call home will soon die.
One other defining feature of the beaver is its large orange teeth. They appear this color because of the thick, iron-rich enamel that cotes it and allows them to eat their favorite meal of tree bark (aspens, willows, maples, and poplar trees are preferred) and, more famously, chop down trees. These are used to carefully construct dames in the waterways that they live in. Once the pond has formed from the backup, the lodge, a sort of partially-underwater dome house, is constructed of woven grasses, sticks, and mud. Here a monogamous pair can begin raising a family, which, if left undisturbed, can become a massive clan. Together they will continue to enlarge the area by building up the dame and lodge sometimes for many generations.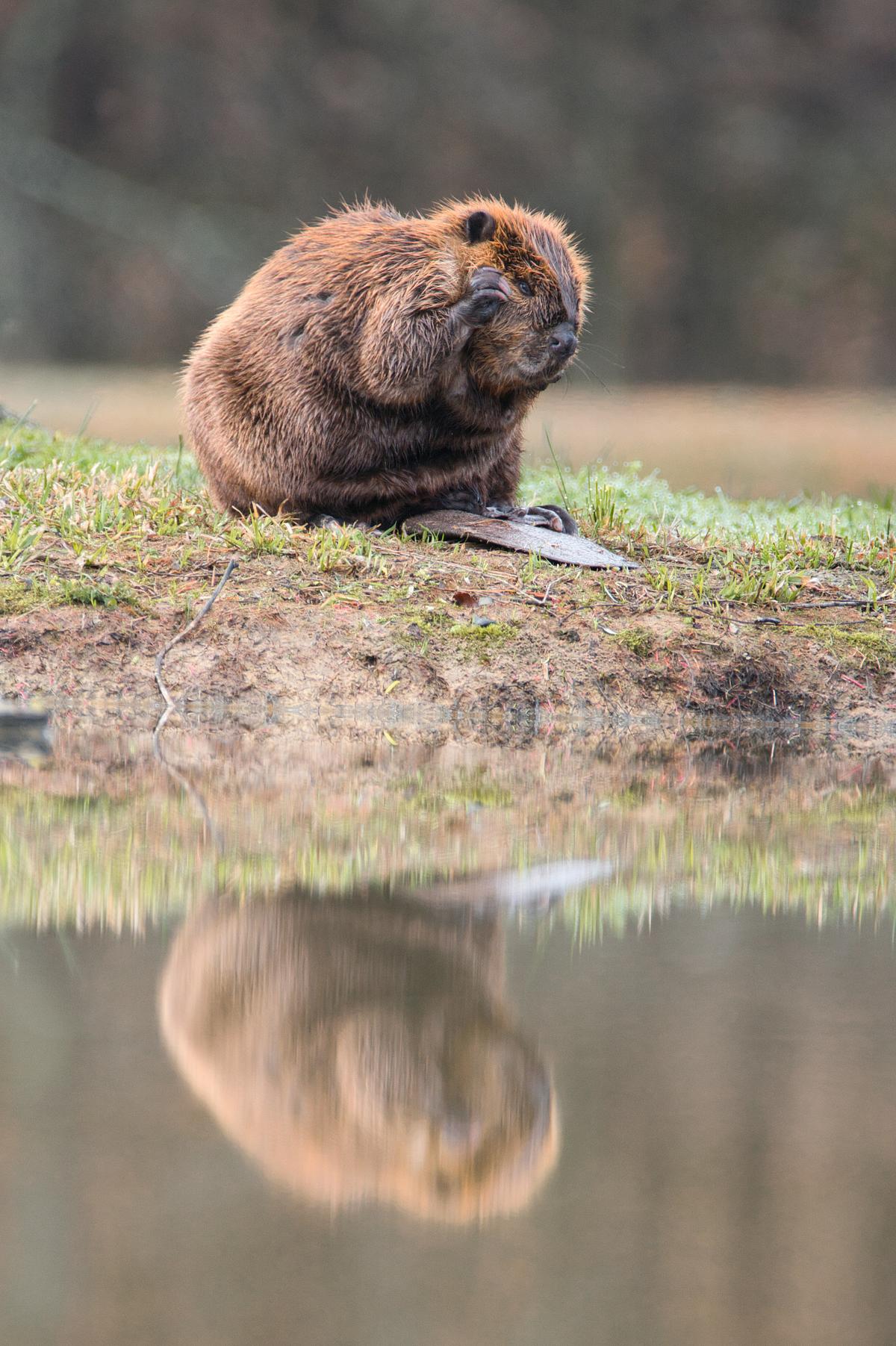 It's no mistake that the phrases "eager beaver" and "busy as a beaver" refer to hard work. Beavers are insanely industrious and are the only known species outside of humans to purposely alter their so environment so drastically.

With that in mind, to say I was excited early this year when I began seeing beaver tracks is an understatement. A lone male beaver had arrived in the area and, after sampling some trees, decided to stay. Over the next few weeks, a small construction operation began within a particularly dense and briar guarded area of the nearby creek. Slowly the beginnings of a dam and the foundations of a home began to take shape. I exuberantly began preparing to make the documentation of his project my project but was sorely disappointed when, like many things this year, things did not go as planned. Near-torrential rains at the end of March obliterated the still-weak structures and the beaver (who, looking back, may have been more devastated than me :) moved on to better lands. However, things were not completely lost as I had been able to get a few good shots before "the move" and had only whet my appetite for a creature that will surely be a lifelong fascination.