This is the first of what I hope will be a continued series. I have a fascination with learning about the animals I photographer, and a love of telling others what I've learned. I've done mini versions of this on facebook for a while now, but wanted to be able to expand it in a more free format. I hope you enjoy them!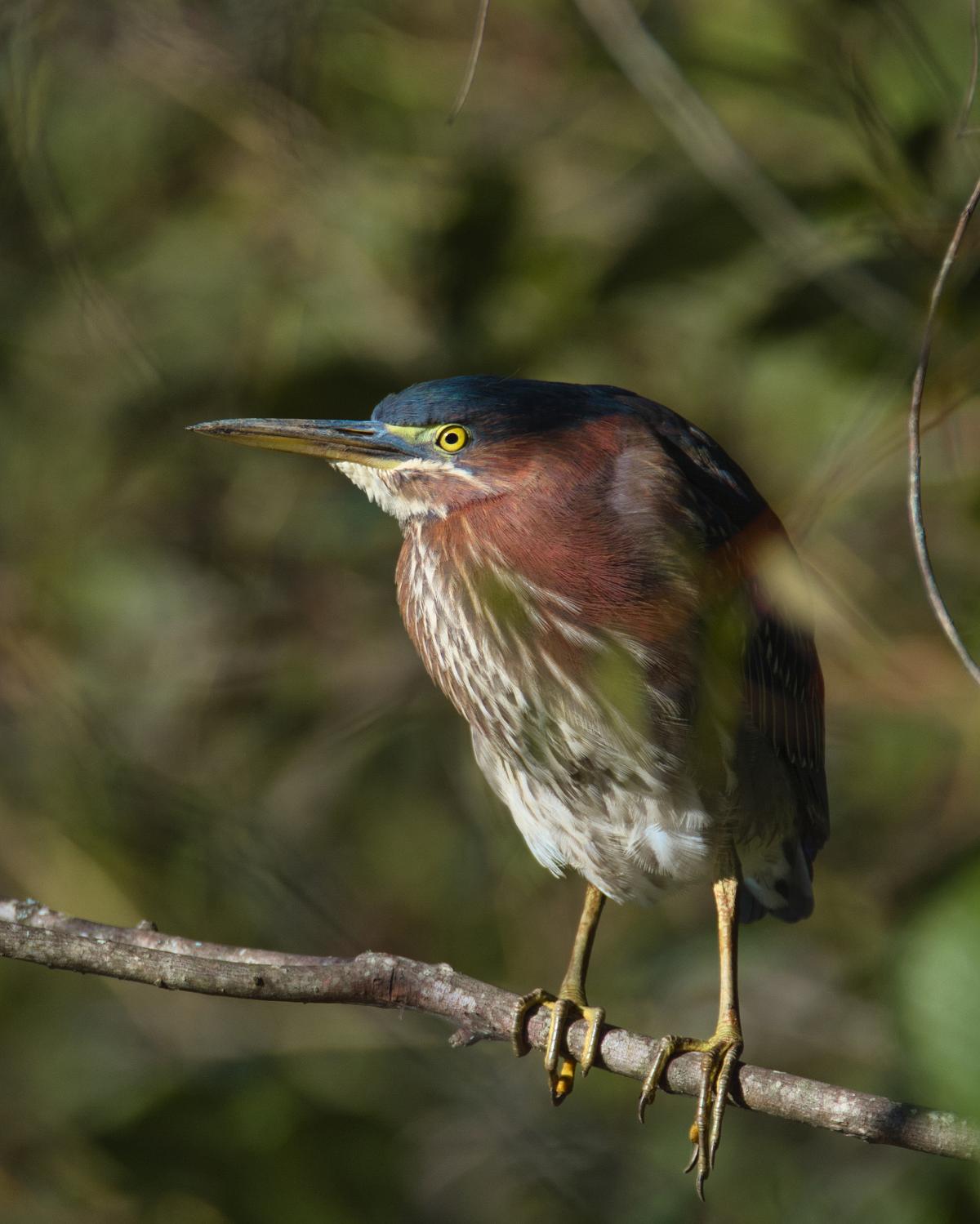 I heard it before I saw it. I was out for barn swallow but even their swooping acrobatics over the pond couldn't hold my attention after I heard the grating screech of the Green Heron. Though I never got eyes on the bird that day, hearing it was a very singular experience. That these shy, quiet, secretive birds could belt out such a booming and frankly horrible noise was surprising. As I photographed it and learned more about it in the following months, however, this juxtaposition fit right in with a bird full of contrasting parts.
The Green Heron (Butorides virescens) is a small heron prominent over much of the United States, though it's sadly in steep decline. Stocky and stopped looking from a distance, once observed closer they are incredibly beautiful with their dark and rich, navy, chestnut, and green coloration. These colors can turn iridescent during the breeding season. To go along with their great feathers they have long yellow legs and striking black-rimmed yellow eyes. Their neck is extremely strong and flexible. Normally retracted into the body, it can quickly shoot out to a shocking distance. Anything at the end of that powerful jab is likely to be skewered on the heron's dagger-like beak.
Living primarily around wooded ponds and marshes, the common place to see a green heron is on the edge of the water standing perfectly still. Though they look awkward in this position and downright comical when they do their slow, sneaking walk, they are actually remarkable hunters, waiting for small fish, crustaceans, frogs, and even snakes with exhausting patience for hours. They're incredibly smart too, sometimes even luring in their prey using small twigs, bugs, and feathers as bait. This puts the green heron in a very small class of tool-using birds.
Matching its solitary hunting life, the green heron does not follow his larger heron cousins in building colonies. Their nests are placed, well hidden, in trees. After an intense mating season which includes stretching their necks, snapping their bills, flying with exaggerated flaps, and calling loudly, the male chooses a nesting site and, along with the female, builds a large nest out of sticks. The pair continue to work together to incubate the eggs (properly green in color,) raise the chicks, and watch over them for several weeks after they leave the nest. 
Within a couple of months several new incredible green herons are stalking the water's edge, sporting awesome colors, hunting with feather baits, and blowing the minds of those nearby who are supposed to be photographing barn swallows.