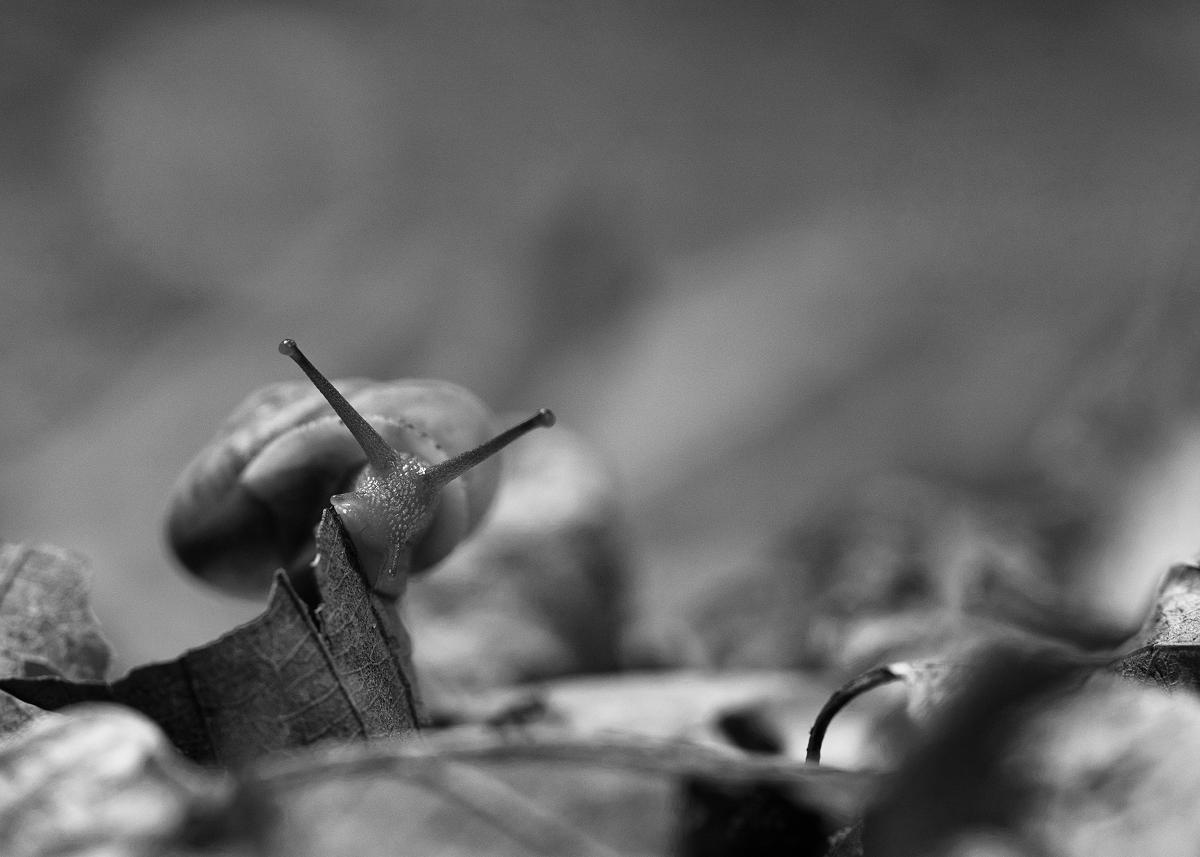 Only three articles into this series and already I'm breaking the rules! For this blog post, instead of focusing on one species, I will focus on a whole family, specifically snails. Why? Because though they are often thought of as boring, I recently discovered how very interesting they really are. So let's get into these weird yet wonderful slimy mollusks! Chesterton comes latter

---
It's funny the things you don't think about. Recently I saw a snail sucking on a leaf and wondered for the first time what they eat. Was this snail eating the leaf, or maybe something on the leaf? The answer was rather shocking and led me to learn a myriad of interesting facts about snails.
Snails, in fact, eat just about everything. They are herbivorous, carnivorous, omnivorous, detritivorous (eating decaying waste from plants and other animals,) and/or cannibalistic depending on the time and place. To consume their varied meals, they have a thin jaw plus a flexible banned called a radula filled with thousands of nearly microscopic teeth. In fact, with up to 20,000 teeth, they have more teeth than any other animal! With the jaw, they will break off small bits of food and with the radula, they scrape and suck. In my case, it was likely eating something microscopic on the surface of the leaf as it was not using its jaw

What exactly is a snail though? According to the classifications, a snail is a gastropod with a shell (without a shell would be a slug.) Gastropods are mollusks (radula equipped, mantle with air, specific nervous system) and mollusks are animals. In more interesting terms a snail is a small, baguette-shaped, slimy creature that slowly traverses the world by the small movements of its one "foot". Famously known for their spiral-shaped shell into which they often retreat, snails are normally cautious, methodical, and slow. In fact, with the common garden snail's speed topping out at fifty yards per hour, they are considered one of the slowest animals on earth. There are, however, snail species and traits that defy the common explanation

"The spiral in a snail's shell is the same mathematically as the spiral in the Milky Way galaxy, and it's also the same mathematically as the spirals in our DNA. It's the same ratio that you'll find in very basic music that transcends cultures all over the world."

-Joseph Gordon-Levitt
Most people think of snails as small things. They come and go, living out their short lives far below us. The giant African snail would change their minds. Growing over fifteen inches long and weighing two full pounds, these snails are absolute monsters. Even they, however, are dwarfed by sea snails, land snails larger cousins. Their heavyweight, the Syrinx aruanus, can reach up to three feet long and weigh a staggering forty pounds! Snail's lives are also not as short as we tend to think. Outlasting most insects and even a lot of birds and mammals, they can live between five and twenty-five years. Part of this is because they are so good at surviving. They're able to hibernate for over three years when times get too dry for their slime.
Snails are commonly thought of as harmless or, at worse, a pest to one's young lettuce. The truth about our mollusk friends is quite different. Certain kinds of cone snails are equipped with a small defensive barb that they can move with shocking speed and has enough venomous power to kill a man. Some species of freshwater snails also harbor a deadly parasite, schistosomiasis, and are responsible for transmitting it to thousands of people a year. WHO reports that all things considered, snails kill up to 200,000 people a year, making them a contender for the second most deadly creature on earth!
It turns out that snails are incredible. From small as a pinhead to larger than a human baby, from harmless and medically useful to massively deadly, from painfully slow to lightning-fast jabs, from slimy and gross to symmetrically beautiful, from... OK, I'll stop :) I could go on though. The point is we often underestimate and push away as mundane things we have decided are uninteresting when in actuality they could be fascinating. It reminds me of a quote by G. K. Chesterton

 "There is no such thing on earth as an uninteresting subject; the only thing that can exist is an uninterested person."

― G.K. Chesterton, Heretics
Snails have been the most recent reminder of this truth for me. For awhile I've been fascinated by their shells, but only because of the photogenic quality and for furthering the SHELL project. Now, thanks to a chance encounter with one while it was eating, I have a whole new appreciation for them. The world is full of things like that. Things just waiting for us to finely become interested people.
It's an incredible world we live in. Whether it's the stars, the mountains, or the "lowly" snail that shows it to us let us be reminded to live in wonder. A people learning, watching, and awestruck. Let's be interested.
"And God saw every thing that he had made, and, behold, it was very good."
- Genesis 1:31